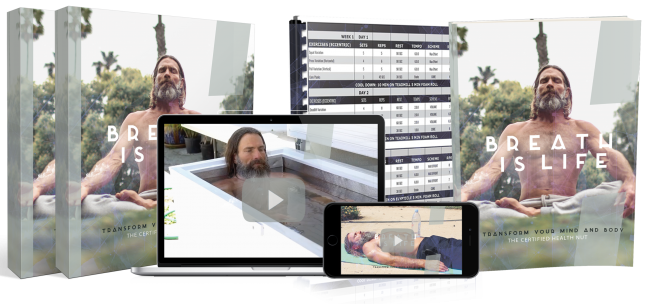 What You Get:
I WANT TO TEACH YOU HOW TO BE RELAXED, GROUNDED, AND HEALTHY AGAIN TOO
In the years since my recovery from the toxic black mold,
I've taken my buddy's 3 step breathing method and added to it, creating a simplistic approach that reprograms the diaphragm to breathe properly,
Grants you uninterrupted sleep,
And most importantly, elevates your health, shields you from disease, and decelerates the aging process.
Inside of Breath is Life you'll discover:
Ancient meditations for stress reduction
​​How to increase focus and mental clarity
​Follow along chi-gong movements for energy and vitality
​Over 30 different meditations
​How to ​improve your sleep 
​​Depression & anxiety relief
​Powerful breathwork exercises to radically transform your life and elevate your consciousness
And a bunch more.
Yes, Breath is Life is my approach to better breathing patterns.
And it's a combination of ancient yoga, qigong, tai chi, meditation, and more…
But I don't really like those labels…
In fact, I always tell people…
YOU CAN CALL IT YOGA, PRANAYAMA, MEDITATION, WIM HOF, OR SHIT ON A STICK… I DON'T CARE. LET'S BREATHE!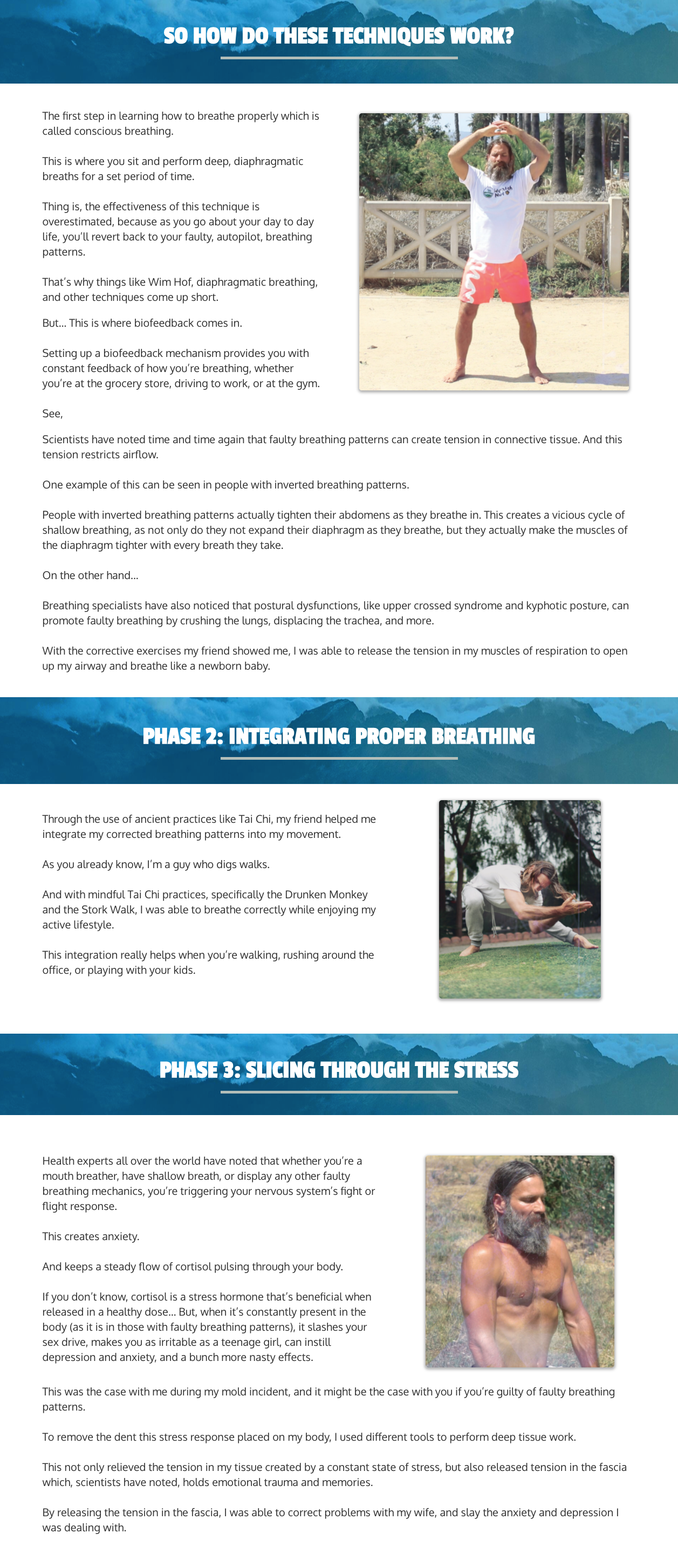 Troy Casey – Breath Is Life Contains: Videos, PDF's