Trading to Win – Bookmap Masterclass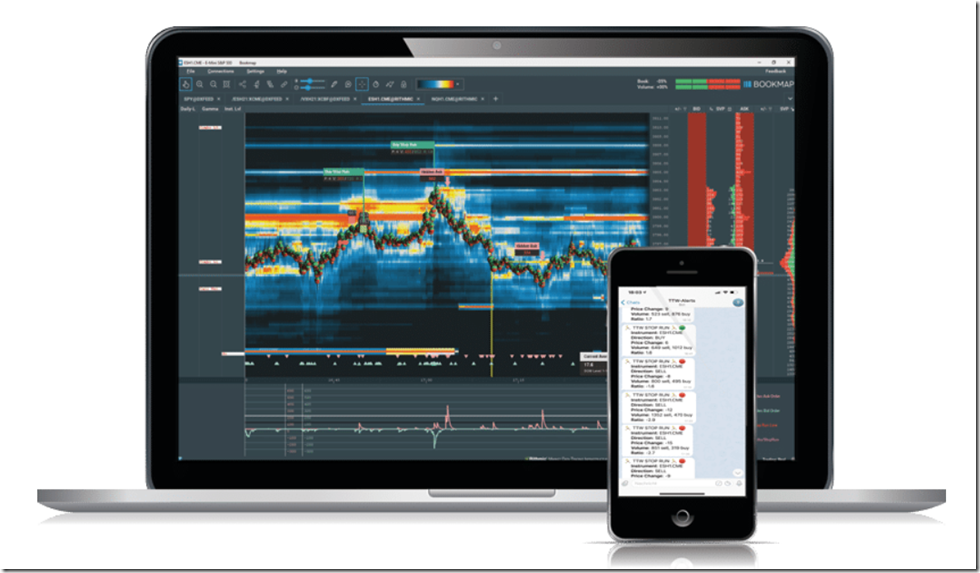 Profitable Trading with LOB and Bookmap
My course and knowledge transfer will empower you to see, understand and comprehend how liquid future and share markets behave and work. The dominant power behind all markets are institutions or big money who are in the position to move the price in their favor.
You will learn how smart money acts and how you can profit. Understanding their intentions you will be able to find entries with low risk and high reward, finding clear targets and have reasons why to enter and execute a trade. Bookmap Education
Is Liquidity Reliable?
Liquidity answers questions like: Which price level has the most limit orders?
BUT –
 

liquidity does not answer questions like:

 

Is that liquidity reliable or firm enough at this price to put my money on?

 

In other words, should I trade at this level?
To get as close as possible to a satisfying answer which liquidity is reliable enough to put my money on, you need more information. The right understanding and usage of the Limit Order Book answers these questions to a high degree.
Learn to be a Contrary Trader
Contrary thinking and working works in any market simply because human nature is the same everywhere. Most people are followers and not leaders. In the marketplace they wait to buy until they see other people buying, and then wait to sell when until they see other people selling.
As a result, most people buy after price have already risen, and sell after prices have already fallen.
By chasing the crowd, the typical retail trader loses profits at both ends: he buys too high and sells too low.
If you learn to recognize the extremes you can go against the crowd when signs of a manic top or panic bottom appear.
Today's trading technology allows analyzing mass of data better than ever before. We can pinpoint the tops and bottoms (panic highs and lows) with Bookmap™ better than with any other chart type. Thanks to this advanced software development, we are now in a position to better interpret and understand the reactions in the markets based on the Order Book. We can structure this information and develop sustainable profitable strategies and concepts based on them.
What's in for you?
You will learn how the markets really work, and you will get practical and specific recommendations for profiting in:
Stocks

Bonds

Futures

Currencies
All contrary trading principles and strategies presented and discussed during my  seminar works in all liquid markets.
Your Advantages
My online video course gives you the freedom to adopt every single lesson when
 

you

 

have time to learn.  As a gold-member of the seminar team, you will learn how to apply the strategies in practice using the "Golden Rule" presented in the seminar.
All strategies based on Limit Order Book and Bookmap have been tested and proven in our daily trading.
SIZE: 16,6 GB
Trading to Win – Bookmap Masterclass Contents: Videos