A Jetpack For Your Next Launch, including the Copy Swipe Library, Video Masterclass, & Launch Planning Trello Board

What You Get:
A PLAN THAT YOU CAN FOLLOW FROM CART OPEN TO CLOSE:
An email sequence cheat sheet for at-a-glance planning
The 6-Figure Sales Page Template (people have been asking if they could buy my template for YEARS…now you can!)
The Email Sequence Swipe File—say 'bye to email sequence overwhelm! I'm giving you TWO FULL PROMO SEQUENCES to swipe and make your own
Sales Page Prep Sheet-a workbook to get you ready to build out the money maker
The Pattern Interrupt Cart Close Email Video Lesson that gets your subscribers to sit up and take notice right at the end
And introducing, my brand-spanking-new, TRELLO Board Launch Copy Plan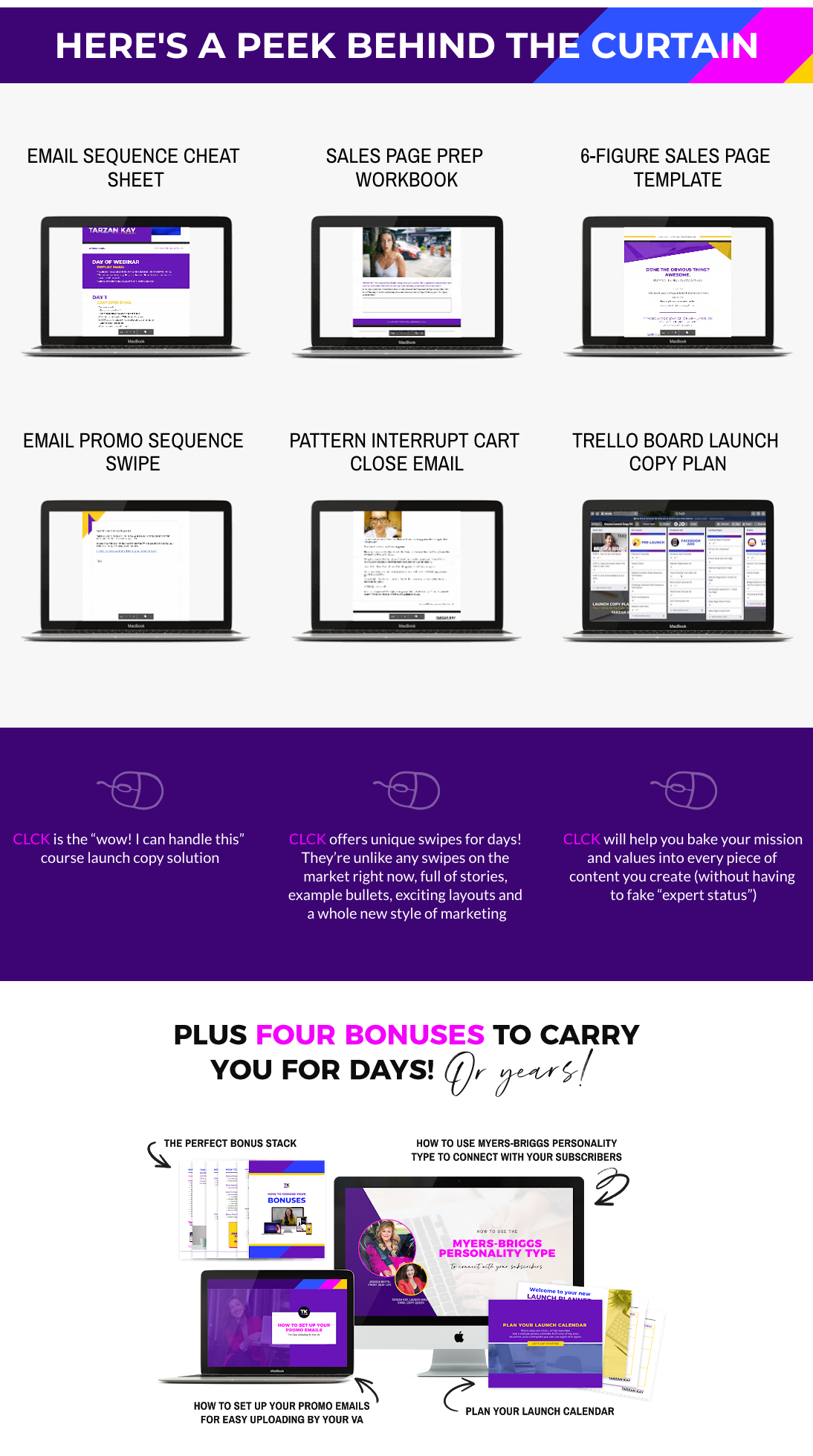 BONUS #1
THE PERFECT BONUS STACK
Who wants a big boring stack of PDF bonuses?? No one! In this short training, you'll learn how to plan a tantalizing bonus stack for your launch that's the perfect mix of access, accountability and implementation-based extras.
BONUS #2
HOW TO USE MYERS-BRIGGS PERSONALITY TYPE TO CONNECT WITH YOUR SUBSCRIBERS
Join Tarzan and Jessica Butts as we deconstruct Myers-Briggs types and use them to write scintillating copy your audience can't get enough of.
BONUS #3
HOW TO SET UP YOUR PROMO EMAILS FOR EASY UPLOADING BY YOUR VA
An easier-than-Betty-Crocker-cake 15-minute video tutorial on how to set up your emails in a Google doc so you can see your entire email stack at a glance—reducing overwhelm and confusion for you (and your team, if you have one!)
BONUS #4
PLAN YOUR LAUNCH CALENDAR
Want to know what a soup-to-nuts launch looks like, all planned out on a calendar? Check out mine! You'll also get your own printable planner, plus a video tutorial on what to leave out and what to add in, according to your launch experience.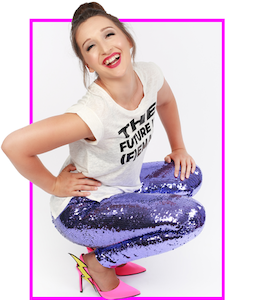 Tarzan Kay – The Copy Kit Contains: Videos, PDF's