How to Increase Your
Revenue Up to 4x
Through Klaviyo Email Marketing
Cut your cost per acquisition by up to 20% and create high-converting email campaigns without increasing your marketing spend.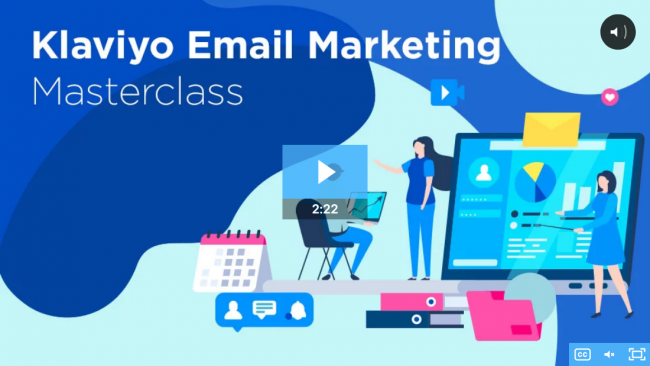 Email is the leading conversion channel for converting users into customers. When executed correctly, strong email can become one of your most profitable channels for your ecommerce business.
Perhaps the reason you're not getting open and click rates to take that next important step towards a purchase and create additional revenue is because you're not up to speed with the latest best practices for ecommerce.
And guess what? Your list doesn't grow, your cart abandonment doesn't decrease, and your business doesn't generate record-breaking profits until…
Your email campaigns convert.
As a matter of fact, without email…

1. Shoppers are abandoning carts faster than a speeding ticket.
‍
2. Facebook ad spend misses out on a 20% decrease in CPA.
‍
3. Customers you worked hard to convert aren't 3x more likely to return.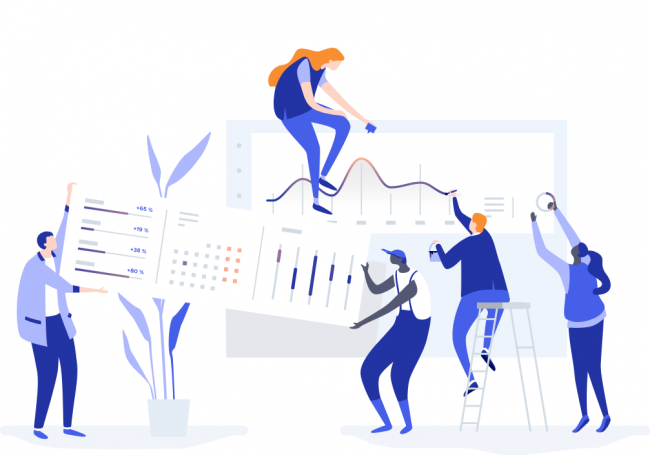 …In Short
You're leaving money on the table until you implement the pieces necessary to refine your email marketing system. When you finally have the ability to get people to open, click and buy from your emails…everything changes.
Studies have found that not only are 1 in 5 of your subscribers not regularly opening your emails, they're most likely NEVER opening your emails.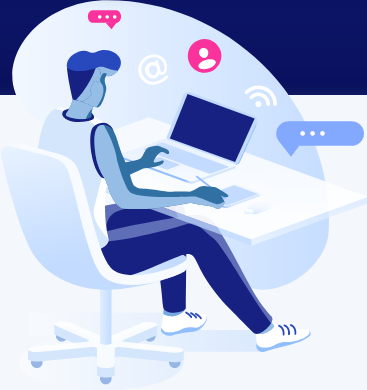 So what's the difference between an email marketing strategy that…
Decreases Facebook CPAs by 20%
Converts into revenue at 4X the rate of social channels
Increases list size by 3X
vs. one that…
Loses subscribers
Results in low open rates
Generates deliverability issues
…as you wonder what everyone
else is doing?
With Klaviyo email marketing, you can convert users who are now in the consideration phase – ready to buy – into purchases. Conversions means more leads, more clicks and more cash flow into your business.
Ecommerce email marketing with Klaviyo.
There's no other segmentation and automation email provider out there, fit for ecommerce, that can get you profitable one-to-one email segmentation like Klaviyo.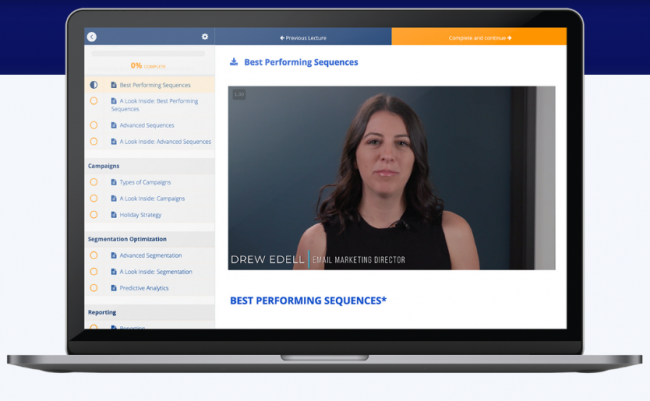 Once you learn and apply email marketing with Klaviyo, you'll benefit from…
1.A powerful platform that easily integrates with Shopify and Facebook.
2.List growth with increased engagement.
3.Higher conversions that results in lower cart abandonment.
4.Repeat customers waiting to hear from you.
And for a business owner, what does that feel like?
Funders start to pay attention.
Your fulfillment operation scales.
Bigger ideas materialize.
Your business creates significant meaning for customers.
Sales and profit through other traffic channels are now exciting.
It's all a reality with ecommerce email
marketing and Klaviyo.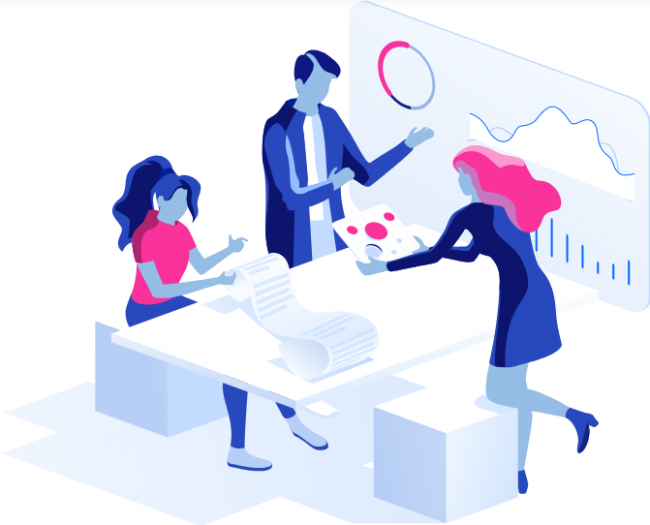 Klaviyo isn't a secret. It's available for anyone at any time… yet how you leverage this powerful platform and the strategies you implement is what differentiates your business from your competition.
Once dynamic email marketing is in place with Klaviyo, email can work for you on auto-pilot, monetizing the back end of your traffic sources.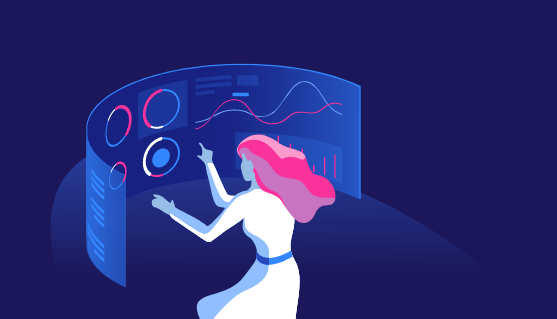 This is possible without recreating the wheel, without wasting your time testing iteration after iteration, and without flooding your inbox with emails from your competitors just so you can try to catch up with their strategies.
Fortunately for you, the email team here at MuteSix has already done the heavy lifting for you so you can avoid experimenting with various email marketing systems and start increasing your ecommerce sales.
So let's recap, by the end of your time inside
The Klaviyo Email Marketing Masterclass:

#1
You can increase your repeat customers and lower your churn rate.
#2
You can grow your ecommerce sales and monetize on the back end of your traffic sources.
#3
You can engage AND convert your list and have a strategy that has the potential to increase your revenue 2 to 4X.
#4
You can have an automation execution plan, without having to blindly test or lose massive amounts of subscribers.
#5
You can decrease cart abandoned rate by up to 20%.
#6
You can increase open and click rates.
#7
Once you have profitable email automation, you can start to execute on bigger ideas that have laid dormant!
If you're ready to join an elite group of email marketers and create a proven email marketing system for your business.
‍
Here's how we'll get you there….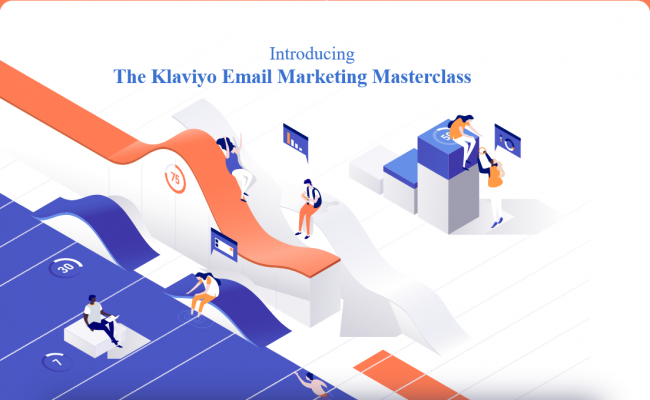 Strategies taught by MuteSix to create a profitable email marketing system for your ecommerce business with the power of Klaviyo.
You'll learn how:
Maximize promotion strategies that create profit.
(without cheapening your brand)
Execute the top profit-generating automation flows.
(so you spend less time recreating the wheel and more time increasing sales)
Create powerful email campaigns.
(perfect for creating strategic, systematic emails)
Curate a powerful and engaged list.
(so you can lower your unsubscribe rate and increase revenue)
Create powerful email campaigns.
(perfect for creating strategic, systematic emails)
Here's what's inside
‍The Klaviyo Email Marketing Masterclass:

Module 1: Email Best Practices
Module 1 covers the essential framework for executing polished emails. You'll avoid sending emails that make your brand look amateur.
Come away with:
Strategies for executing effective promotions
Email formats for brand consistency
Improved user experience with thoughtful testing
Module 2: Increasing Revenue with Automation
Module 2 is powerful because you'll learn how to send profitable automation flows. You'll need this in place so you can drive more revenue for your ecommerce business and recover abandoned sales.
Come away with:
An execution plan of the best profit-generating automations
Swipe files and flow maps to easily build out your emails
A list of additional email series that shorten the purchase cycle
Module 3: Campaigns
Are you using the correct campaigns in your marketing? Module 3 covers the types of strategic and systematic campaigns you need to send to avoid sending emails out on a whim.
Come away with:
A list of the low-hanging-fruit campaigns so you can be sure your emails will always pay out
An outline of the MuteSix holiday strategy (this exact strategy generated over $87k in just 12 days for one of our clients!)
Module 4: Segmentation Optimization
How can you make sure you're reaching the right customers while excluding those who aren't a fit? Module 4 allows you to send tailored messages rather than a one-size-fits-all email.
Come away with:
The exact segments you need to increase your open rates
The clear-cut tactics to increase LTV and decrease churn rate
Module 5: Reporting
With so much data you can gather, how do you make sure you are using the right indicators for success? In Module 5, we're going to cover the benchmarks and metrics you need to watch for.
Come away with:
A list of key performance indicators (KPIs) to track the success of your emails
An inside look into accessing and exporting your reporting
Module 6: Deliverability
Learn how to ensure your emails are delivered properly. This module is absolutely critical to detecting, solving and preventing deliverability issues.
Come away with:
An outline to identify whether or not you're experiencing deliverability issues and how to prevent them
Steps to curing your deliverability issues
Module 7: Omnichannel Marketing
Take advantage of different marketing channels while still keeping it simple. This module covers website optimization strategies and tools that will help increase list growth.
Come away with:
A way to increase sign-up conversions on your site
A list of apps that can create a seamless shopping experience across other channels
BONUS: Automating Messenger
A powerful and valuable strategy that shows you how to maximize messenger the same way you would email!
"MuteSix is directly teaching you how to maximize strategic features inside Klaviyo so you can scale your email revenue—by helping you build true personalization as the core of your email strategy. This course is first-of-its-kind and shows tremendous thought leadership by MuteSix. Which demonstrates why they are a Platinum Klaviyo Master agency partner. Definitely take advantage of this valuable resource to help grow your brand!"
– Matt Serwin,
Klaviyo Channel Manager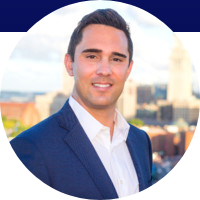 See What Others Have to Say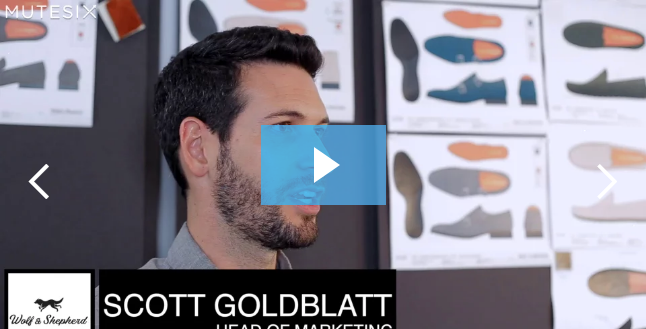 Only in The Klaviyo Email Marketing
Masterclass will you find:

Modules taught by the email marketing experts of MuteSix.
24 lectures and videos with over 140 minutes of information.
Stop, start and continue lessons at your own pace in addition to revisiting the course anytime you choose.
This course is for you if …
You're making some sales from your ecommerce store, but want to profit more.
You're already sending emails to your customers and prospects and want to increase your click rates.
You're ready AND excited to take action on strategies.
You're looking for expanded features, capabilities and integrations with your current email platform.
This course is not for you if …
You're brand new to email marketing.
You don't have an ecommerce store.
You're not utilizing the power of (or willing to switch over to) Klaviyo.
You're not looking to scale and want to keep playing small.
So who's the team teaching the best marketing strategies with Klaviyo?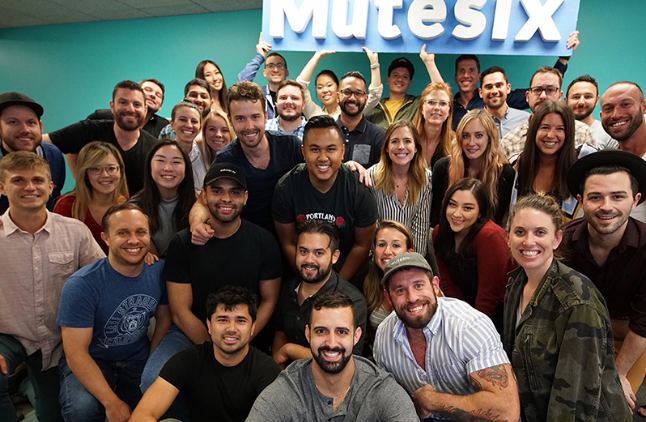 MuteSix is the 'go-to' digital advertising agency with more marketing case studies than any other agency. MuteSix gives brands the power to amplify their message over millions of networks, reach thousands of target users and still analyze every interaction.
MuteSix's clients have seen massive leaps in their sales volume while decreasing their cost per sale. Insight-driven and authentic in action, MuteSix provides client partners with the ROI they deserve and open tremendous opportunities for any business to reach their audience and deliver advertising that creates money.
Still on the fence? Here are some of the results we were able to achieve through email.
PREHEELS
24.5%
MoM Revenue
Growth
63%
MoM List
Growth
30%
Email Pop-Up Conversion Rate
Having yet to bring their product to market, the protective foot spray company came to MuteSix to launch for the first time. Through email, PreHeels focused on a mid-funnel marketing strategy which turned new leads into first-time customers by implementing a welcome series and abandoned cart series. To create a pool of repeat customers and increase LTV, the email marketing team included a retention series and tested a range of creative and coupons.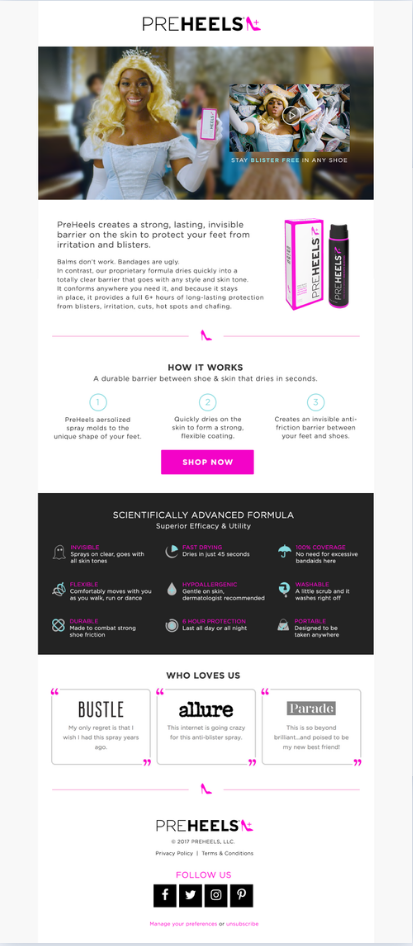 Pair of Thieves
8.5x
Increase in List Growth
42%
Of Revenue
From Email
25%
Of Revenue From Automated Emails
As a rapidly growing ecommerce brand, the socks and underwear company came to MuteSix looking to increase market share in a highly competitive category. With MuteSix we focused on spending more money up-front to acquire a new customer via paid media channels, and then be smart about retaining that customer and increasing the profit margin by making sure they make subsequent purchases via email. As a result the company's year over year revenue increased by 5x!

PURA D'OR
4000%
Subscription Revenue YoY
50%
Email
Revenue YoY
124%
Highest Month Revenue
The shampoo company came to MuteSix to meet aggressive revenue goals. To do so, MuteSix implemented advanced segmentation and personalization capabilities that are now empowering PURA D'OR to nurture single-purchase customers and upsell them to subscription purchases. Just four months after, nurture campaigns on both websites delivered exceptional results.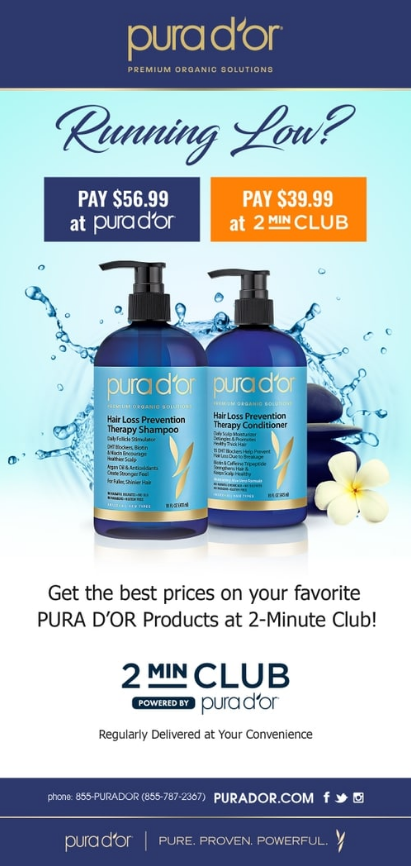 Can you imagine …
what your business will become when you have the ability to apply the email marketing strategies you've learned in this course to create better promotions that sell more product, improve customer loyalty (which will lead to more long-term sales), reduce churn rate and drive a predictable stream of sales…on auto-pilot?
Remember, you're leaving TONS of money on the table and missing out on opportunity to boost your revenue until you start sending emails at the critical points of the customer journey with this high-performing marketing channel which will help them take that next important step toward a purchase and help you increase your customer lifetime value.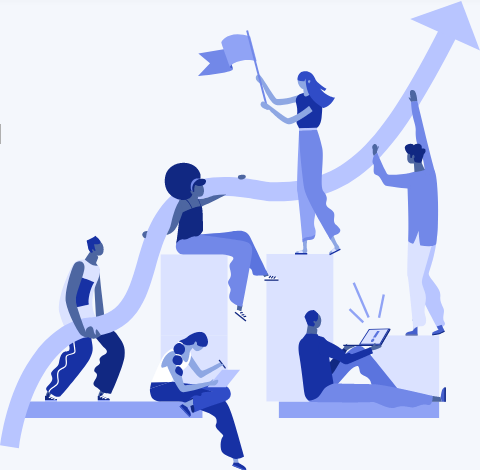 Mutesix – Email Marketing Masterclass Contains: Videos, PDF's