Design a Life & Business You Love
This coaching program will guide you step-by-step through starting a #workanywhere freelance business that'll replace your salary.
You're great at your craft.
Maybe you're a world-class designer. An amazing writer. The BEST event planner in the world.
But you suck at business.
You're, like, super talented and have done ahhhmazing work for big companies. Your resume is like a hitlist of "dream" companies.
When it comes to finding freelance work, you have no idea how to market yourself, and the thought of pitching to clients makes you throw up in your mouth a bit.
The last time you tried going freelance full-time you ended up using couch pennies to buy a gallon of gas at the BP, and now you're convinced you're a failure and you're afraid to leave those golden handcuffs.
Meanwhile, your soul dies a little more everyday when you walk into the cubicle farm.
Sure you love your cubicle family when they pop up over the cube walls to say hi in the morning… but if you have to sit in yet another quarterly meeting about "synergy," you might just set fire to the building.
You see other people living your dream -freelancing from foreign countries, traveling with Remote Year or living on an island and you wonder how TF they're doing it.
You're so much more talented.
Why are they out there living it up and succeeding while you're stuck in a cubicle preparing TPS reports and microwave meals?
Easy.
They learned how to market themselves and how to run a freelance BUSINESS instead of hunting for freelance "gigs."
They picked a niche and double downed and learned how to PROMOTE themselves.
And the crazy thing is, it wasn't THAT hard…
With just a few subtle mindset shifts and a good business teacher, you too can market your creative freelance services to high-end clients and stop showing up for "work" everyday.
Soon you'll be doing what you love, working with clients you actually like and living anywhere the eff you want.
Welcome to life outside the cubicle.
Just a few years ago I was trapped in a cubicle, just like you, feeling like I didn't fit in and dreaming of better days.
Eventually I cracked. It was my life or my job.
Only ONE could survive
So I quit without a plan.
(Note: I do NOT recommend this approach).
I floundering a bit, thought maybe I'd made the worst mistake of my life.
But after investing in a coach, and putting in the work, I was able to land freelance clients I loved and I quickly EXCEEDED my salary.
Now I travel full-time as a digital nomad while running my businesses online.
I have completely redesigned my life.
I haven't been in a corporate meeting for four years, I work an average of 30 hours a week (when I feel like it) and I work with clients I love.
If I can do it, you can to.
Everything changes the minute you decide to commit to getting exactly what you want.
Dreaming of quitting your job to travel? Or just want to work from home in your PJ's?
Are you sick and tired of corporate meetings, daily commutes and having to put on pants?
Would you rather work when you want, where you want, doing what you're best at?
Would you like to work with freelance clients you *actually* like, who'll happily pay you what you're worth?
We're not talking about some Upwork client who wants to pay you 100 for a brand package, 500 for a website, 1000 for an app design or pennies per word for copywriting… we're talking about earning 5K, 10k or more per project.
Are you great at what you do, but baffled at how to SELL what you do?
Don't worry. I've got your back.
I'll support you in becoming a stand-out freelancer anywhere in the world – even if you've never run a business before.
You'll be guided through creating your freelance business plan, setting your freelance rates, marketing yourself and landing your first BIG freelance client – all before you quit your day job.
With the right strategy, replacing your salary with a few freelance clients is easier than you think.
Start your dream freelance business.
Six Figure Freelancers is a 12-week training program for the experienced designer, copywriter or creative professional who's ready to replace their corporate salary with a high-value, location-independent freelance business.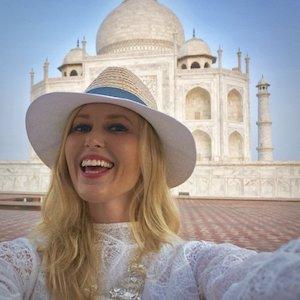 "Kate is a phenomenal coach and cheerleader… I would not be where I am today without Kate's guidance."
– Christina Thelin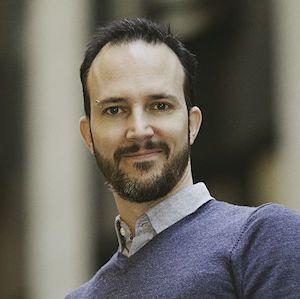 It didn't take Kate long to push me forward & build momentum. I wish I'd met her years ago."
– Maxime DeBlue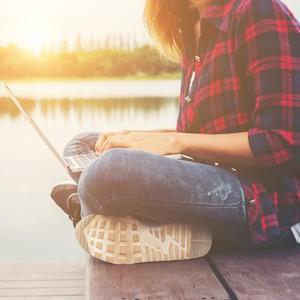 "The content helped me immensely. I was able to find clarity as to what is holding me back and what exactly I want. I feel inspired that I can actually make this happen."
– Anonymous User

It's time to live your dream.

Get step-by-step advice for starting and growing your freelance business you can run ANYWHERE – even the beach or your PJ's.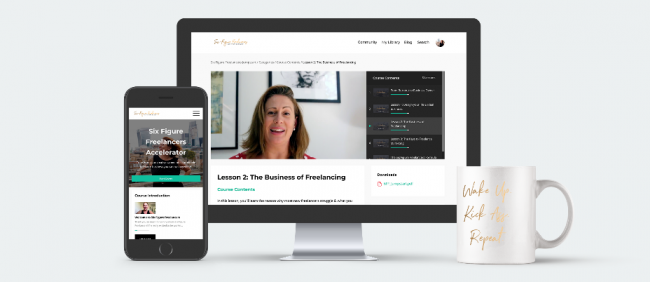 GET MOTIVATED
You are your greatest enemy, so you'll master your mindset & create a vision so compelling you'll actually WANT to work.
LAND CLIENTS EASILY
You'll identify your ideal client, establish credibility & speak their language, in order to attract & easily convert leads into sales.
FEEL CONFIDENT
Even if you've never run a business before, you'll feel confident in your business plan and ready to replace your salary.
Six-Figure Freelancers was designed to help professional designers, copywriters & creative pros build 100K+ freelance businesses while working anywhere.
You'll be guided step-by-step through:
Building your business plan

 

and setting clear goals for yourself
Identifying your target market

 

and positioning yourself as an expert in your field
Setting your freelance rates

 

based on the value you provide
Promoting naturally

 

& closing high-ticket deals with your dream clients
Building your website

 

and marketing materials
Getting started with passive income

 

& earning extra $$ while you sleep.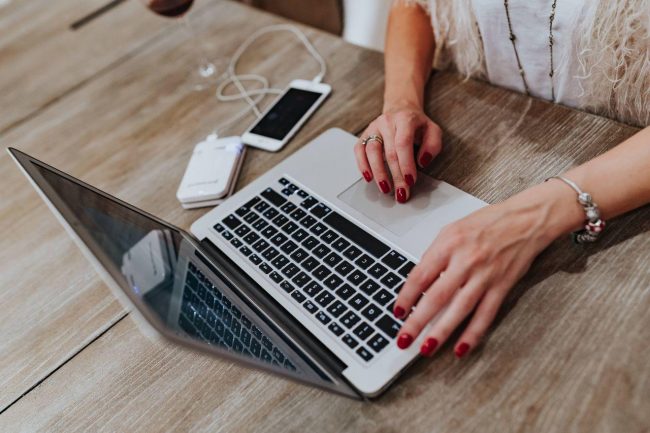 Start Anytime, Take All The Time You Need
This self-guided program is designed to be easily digestible in 3-months, even while in your current career – but you get lifetime access so you take as long as you want.
Land your first high-value client in just 3 Months.
Our business bootcamp is designed to give what you need to land your first BIG freelance client.
Access the 70+ training modules from any desktop or mobile device anywhere in the world, anytime you like – you get unlimited access & digital business coaching.
You'll get 30+ short video modules with bite-sized action items, PLUS business coaching and support in our private community.
In just a few months, you could be be working with your first client and putting in your notice!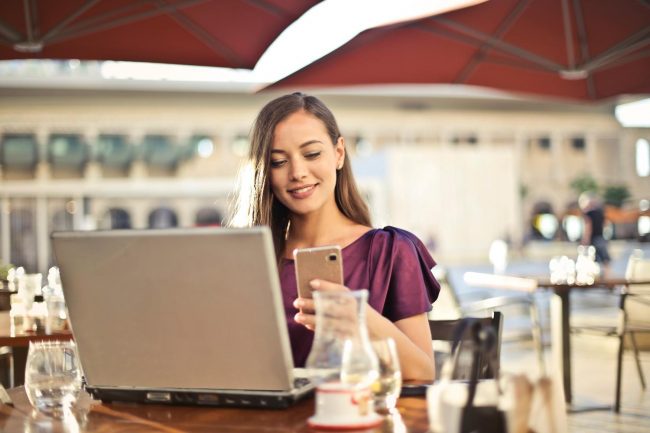 Experienced Designer or Copywriter?
Get everything you need to go freelance without going broke, or working 100 hours a week.
You'll be guided step-by-step through starting & marketing your freelance business so you can work when, where and with who you want.
Training Modules & Tutorials
MODULE 1: VISION, GOALS & DREAMS
MODULE 2: MONEY & MINDSET, OH MY!
MODULE 3: YOUR FREELANCE BUSINESS PLAN
MODULE 4: FREELANCE BRANDING WORKSHOP
MODULE 5: SETTING YOUR FREELANCE RATES
MODULE 6: SELF-PROMOTION FOR FREELANCERS
MODULE 7: YOUR ONLINE FREELANCE BUSINESS
MODULE 8: SALES & BIDDING STRATEGY
MODULE 9: OPERATIONS & FINANCES
MODULE 10: GETTING SH!T DONE
BONUS MODULES & RESOURCES


NO, This isn't just another online course.
This is a self-guided, proven business bootcamp developed working with dozens of creative clients like you.
I know you're great at WHAT you do, so rather than focusing on your specific talents and tools, I will teach you how to build your business. Throughout the accelerator, we focus on 4 critical components of a six-figure freelance business: Mindset, Motivation, Marketing & Money.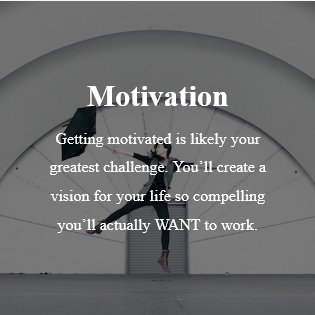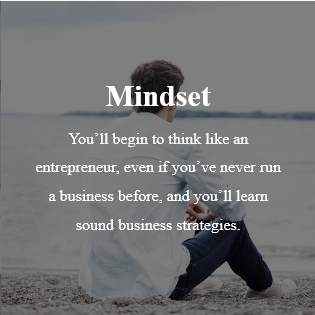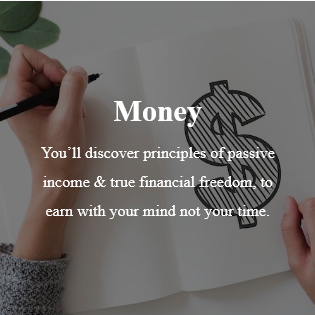 Meet Your Coach
Hi, I'm Kate Bagoy, and I'm a quitter.
In 2015, I quit my last day job and built a 6-figure freelance design business working part-time from my living room.
I'd like to tell you it was easy.
But the real story is that it took me 8 years and FOUR attempts to build a business that supported my lifestyle.
It seemed if I had enough clients to support myself, I was working 80 hours a week. If I had time to spare, I didn't have money to enjoy my life.
It completely sucked.
But the last time I started freelancing, I landed my first 20,000 contract within a matter of weeks.
I built that business to just over 120,000 in 2016, working part-time from my living room, and in January 2017, I left the US to travel full-time as a digital nomad with Remote Year.
I haven't stopped traveling since.
If you're a creative pro who's DONE spending your days trapped in a cubicle farm & are ready to create the life of your dreams, where you work when you want, where you want, with who you want – I created Six Figure Freelancers for you.
I'll guide you through the exact steps I took to build my freelance business, help you think like an entrepreneur and market your freelance business effectively, so you can thrive anywhere.
In addition to the online portal with tons of training, you'll get digital coaching from me, including access to my 100,000 education & professional network so you can skip the MBA and just do what you love.
I look forward to helping you start YOUR own business.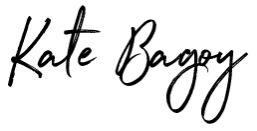 Kate Bagoy, Founder + Business Coach
katebagoy.com

Take Jesse's Advice & Change Your Life Today!
Stop Settling for Less – Make a Change Today
TRANSFORM YOUR LIFE & HELP OTHERS TOO
I became a coach because I believe life is too short to just exist.
I spent years trapped in a self-made prison of fear & self-doubt. It took until I got sober in 2012 to really ENJOY my life.
Since recovery is so important to me, 5% of proceeds go to recovery-related organizations. Supported non-profits include Alcoholics Anonymous, Al-Anon, & the Amy Winehouse Foundation.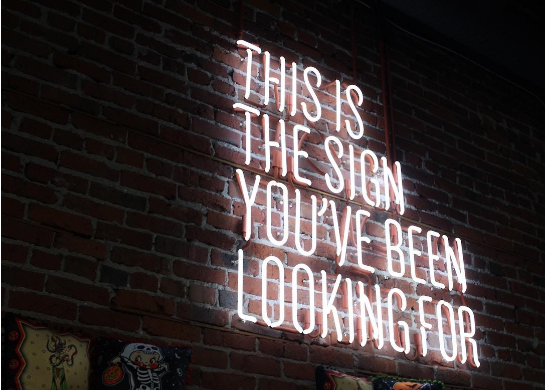 Kate Bagoy – Six Figure Freelancers Contains: Videos, PDF's