Hypnotism for Beginners – John W. Green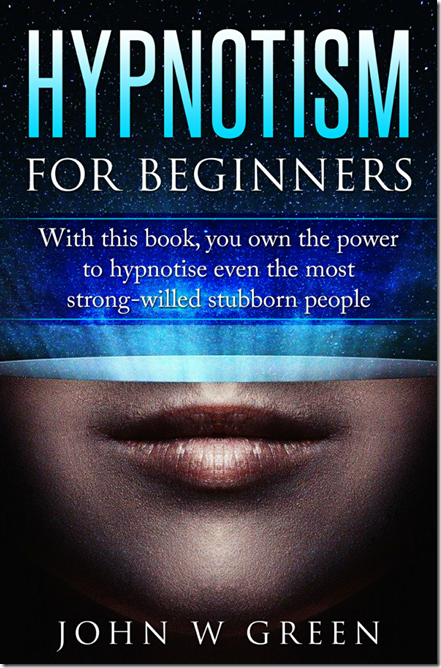 Hypnotism for beginners

 

is for anyone who wishes to have the special skills and ability to help others overcome their fears anxieties and stresses of everyday life.

 

This is

 more than just a book, It is a mini-course

 

to guide you from knowing little or nothing about hypnosis and the mind, to being able to positively alter a person's perception of a bad situation and change it into a good outcome for them using hypnosis.
When you own this book, you are holding the secret to putting even the most stubborn person into a hypnotic trance state

, You may have met such a person who wrongly brags that they cannot be hypnotised because they are too strong-willed… There are many techniques to put these…er…strong willed people into a nice relaxed state of trance by simply introducing them to simple and yet very powerful convincing techniques that

 

make them want to go under your spell,

 

using your new-found hypnotic skills and mastery.
Something you must understand about reading books that use what is known as Hypnotic language, It makes the book look grammatically incorrect at first, but… once you start to grasp the reason WHY it is written like it is, you will appreciate the methodology behind each scripted word.
I am British and so… use words from Britain that sometimes conflict with the way other countries spell certain words… Please don't be a part of the Grammar police… Just enjoy boosting your Hypnotic knowledge and reap the rewards that come from helping others overcome mental and sometimes physical difficulties.
This mini-course book is split into three main categories that are sought after when it comes to wanting a better understanding of their specific hypnotic topic.
The three topics in this book are
 Stage hypnosis, Clinical Hypnotherapy and Self-hypnosis.

 

You can learn all three and decide which if not all of them you would like to know more about? No stone is left unturned and all secrets are fully available for you to read copy and master.
SIZE: 15 MB
Hypnotism for Beginners – John W. Green Contents:  Pdf