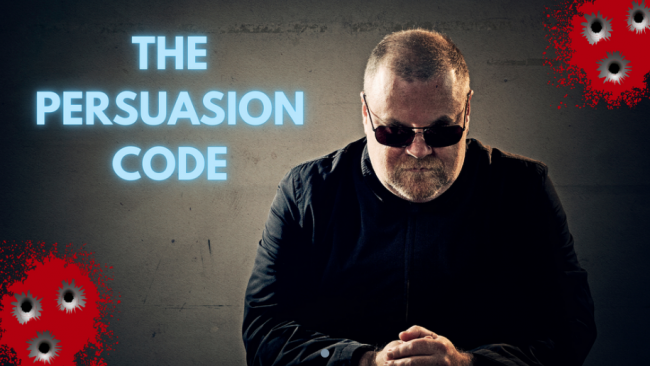 What You Get:
MODULE ONE
AFFILIATE COPYWRITING
Learn how to write words that persuade your reader to take action and click your affiliate link, share your content, or subscribe to your email list.
Discover how to use "psychological undulation" to bypass the logic center of your prospects brain and hijack their emotions.
Prime your reader to buy from you with a versatile formula that works on all your promotional content.
You're going to learn a universal copywriting  formula that acts as "skeleton key" and will change the way you think about writing affiliate promotions like:
 EMAILS
 LANDING PAGES
 SALES PAGES
 ARTICLES
 TWEETS
 FACEBOOK ADS
 PRODUCT DESCRIPTIONS
 AND MORE
You'll never have to worry about what to say…
Or how to structure your content ever again…
This is the most versatile copywriting formula I have ever used. 
And I'm convinced that once you use it too…
You'll never need to rely on anything else.
Forget about vague copywriting formulas like…
AIDA
PAS
PASTOR
QUEST
SLAP
The list goes on…
And on…
As a beginner, it can feel overwhelming, confusing, and frustrating to navigate the thousands of websites, books, and courses on the subject.
Not anymore!
MODULE TWO
EMAIL LIST BUILDING
(RELEASED)
 Create a persuasive lead magnet using "The Hollywood Formula" that pulls your followers into you email list and primes them to buy from you and only you.
 My top secret "Affiliate Hijack" technique that is guaranteed to double or even triple your weekly Gumroad paychecks (nobody else is doing this)
 3 quick and easy ways to instantly boost your conversions and make more sales as soon as someone subscribes to your email list.
MODULE THREE
EMAIL MARKETING
(COMING SOON)
 How to build a high converting email sequence that makes you money on autopilot.
 How to make sure emails get delivered, open, and read (get more clicks on your affiliate links and make more sales)
 The right way to write an email so that you build a deep relationship with your subscriber and make them happy to buy the products you recommend
MODULE FOUR
TRAFFIC AND GROWTH
(COMING SOON)
 A simple system for growing your Twitter account with followers who actually enjoy your content and are eager to buy from you.
 The "Boomerang Method" that ensures your best sales tweets don't go to waste and keep making sales for years to come (even if they're buried so far down your timeline that it would take you a week to find them)
 The two types of Twitter threads you need to write if you want to scale your affiliate marketing business fast.
Plus much, much, more!
Gumroad Guru – The Persuasion Code-How to Start and Scale Your Affiliate Marketing Contains: Videos, PDF's