ROADBLOCKS KEEPING YOU FROM SCALING YOUR BUSINESS?
Learn how to manage & scale operations across every department of your business.
In this training with the Smart Marketer leadership team, you will learn the same C-level strategies we used to hire, train and manage 150 employees & generate $185 million in revenue.
INTERVIEWS, TRAININGS & STRATEGY SESSIONS
With the Smart Marketer leadership team
6 MODULES WITH 32 ON-DEMAND VIDEOS
That you can watch at your own pace.
Scalable Business Systems Can Help You:
Avoid Burnout.
Burnout is the #1 reason I see entrepreneurs fail. They do too much for too long and it ends up harming yourself and the company. If you want sustainable growth then you need to get good at hiring help, training them into experts and delegating tasks.
Reduce Employee Turnover & Attract Top Talent.
A chaotic environment doesn't just hurt you; it also stresses out your team, which means you'll struggle to keep employees, attract the right people, and get the A-game out of your top players.
Stop Being The Bottleneck.
When you're bogged down in daily operations like writing copy or answering support tickets, you aren't helping your business — you're slowing it down. By learning how to effectively build teams and delegate tasks you can get more done by doing less yourself.
Protect Your Business & Limit Risk.
You can do everything right as a business owner, but all it takes is one financial or legal mistake to ruin your company. When you start scaling toward 8 figures, small mistakes can cost you millions, while small insights can make you millions.
Over 6 modules and 32 videos, you'll learn how to scale operations of any size — whether you're starting as a solopreneur or you already run an 8-figure brand.
Each module mixes strategy sessions, candid interviews & tactical trainings with the Smart Marketer leadership team to give you a full C-level perspective on how we manage our businesses.
Building Your Leadership Team
⊕

 
What Does a Visionary Look Like?
⊕ What Does a CEO Look Like?
⊕ What Does a COO Look Like?
⊕ What Does a CMO Look Like?
⊕ From Doer to Delegator
⊕ From One to Many: Building Your Team
⊕ The Three Types of Hires
⊕ Autonomy & Freedom
⊕ Onboarding Your Team
⊕ Managing Contractors
⊕ How to Offboard with Dignity
⊕ Presence is a Present
⊕ Getting Buy-in
⊕ Centralizing Your Communication
⊕ Having Hard Conversations
⊕ Setting Your Meeting Cadence
⊕ Building Remote Camaraderie
⊕ Sell the Transformation
⊕ You NEED Marketing
⊕ Agency v. Contractor v. Team
⊕ Allocating Marketing Efforts
⊕ Managing Marketing Projects
Managing The Customer Experience
⊕ Business Is About People
⊕ Building the Best Damn Product
⊕ Support as a Revenue Lever
⊕ Centralizing Business Assets
⊕ Customer Feedback as a Source of Truth
⊕ It All Comes Back to Constant Communication
⊕ Managing Your Money
⊕ Managing Your Vision
⊕ Setting Up Systems & Projects
⊕ Managing Your Projects
⊕ Managing Your Metrics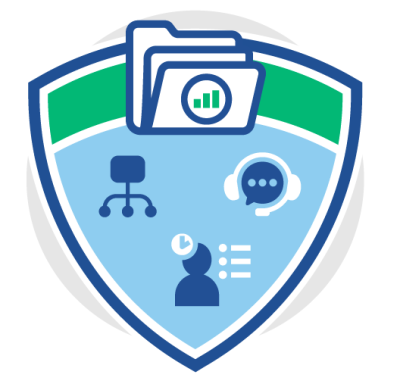 Ezra Firestone – Smart Business Systems Contains: Videos, PDF's