Energy Medicine – Donna Eden – MindValley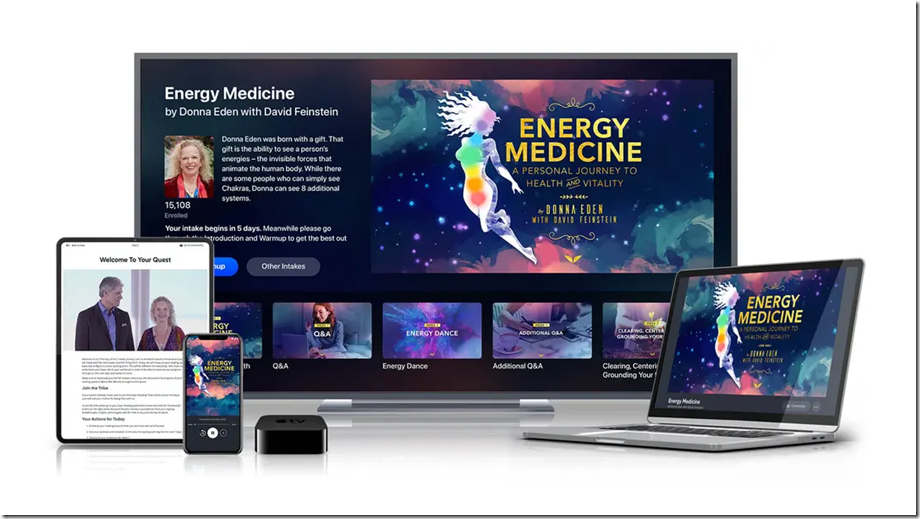 How To Transform And Manipulate Your Body's Energy Systems
To Create Faster Healing And
Be In Tune With Your Own Natural Healing Energies
The Fastest, Easiest Path To Awakening Your Body's Natural Healing Systems
Donna Eden's Energy Medicine program guides you through arguably the most complete, accessible, and transformational energy healing framework available today.
Donna is a renowned healer whose gifts have been extensively recognized by both scientific and alternative branches of healthcare. And through this program, she intends to reconnect even more people with the natural healing systems that exist within each of us.
What makes Donna's approach to energy healing so different than anything else out there is her easy-to-follow and holistic approach, which empowers you to take charge of the nine unique energetic systems within your body – and harness each of them for deep physical, emotional, and spiritual healing:
Meridians

Chakras

Aura

Radiant Circuits

Triple Warmer

Celtic Weave

Five Rhythms

Electrics

Basic Grid
The Energy Medicine program is a transformational journey towards awakening your body's natural healing ability.
With Donna Eden as your guide, you'll discover how to master your body's energy systems, correct energetic blocks and weaknesses, and become an effective Energy Medicine practitioner in just eight weeks – even if you've never practiced energy healing in your life.
SIZE: 12,7 GB
Energy Medicine – Donna Eden – MindValley Contents: Videos, Pdfs