Doyle Exchange – Advanced Day Trading Course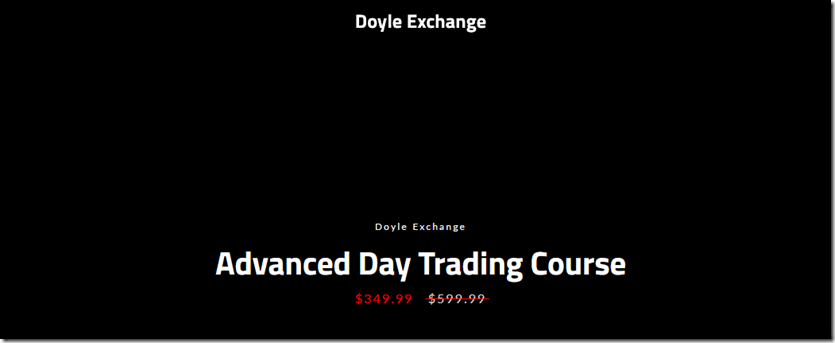 Ever been stopped out of a trade then it goes in your direction afterwards?
Retail traders don't understand the concept of why the banks/institutions does this, we go in greater detail on how we can capitalize on other traders' losses. This is a price action course, we show numerous of patterns and reoccurring setups that presents itself every week in the market. We all want to be a consistently profitable trader, we just been learning everything that professional traders do not use. Lets learn how to trade price action the correct way and eventually see the results we been waiting for.
– This is not a course for beginners, if you have intermediate knowledge in trading this will be perfect for you. Also this trading style is not for swing traders, it is designed specifically for scalpers and day traders. This system isn't limited to indices, it works with forex, commodities, crypto etc.
SIZE: 1,8 GB
Doyle Exchange – Advanced Day Trading Course Contents:  Videos