How To Create A
Multi Profit Site
Build Your Own Niche Site From Scratch in 8 Weeks
Do you wonder if you have what it takes?
A Niche Site Project subscriber sent me an email:
"I'm sick of being a failure and seeing no success! I am so ready to finally do the work and make it work no matter what!
I am sick of trying everything without doing anything, getting stuck in not knowing how to do it in a productive manner.
I want to leave all that behind and truly focus on one course from beginning to end, and do whatever it takes to finally see the light at the end of this dark tunnel.
I want and desire to be self-employed and really work full time as an online entrepreneur that makes money, not just playing at it or trying it out for size.
I've been at it for years and it is amazing how far I've come and the amount of wasted money spent without any results. I want a big change, a change for the better."
This isn't a unique story…
This is a smart, hard-working person.
She's read dozens of blog posts.
She's listened to hours of podcasts.
And she's watched hours of YouTube content about Niche Sites.
But that story is not unique…
Building a profitable & passive authority site that earns from multiple income sources isn't easy…
…it takes hard work…
…focus…drive…
…and a proven plan…
You have the drive, you just need a repeatable plan.
One of the main issues is that there are so many sources out there for information…
One blogger says you should do one thing……
And another blogger says you should never do that thing…
It's confusing and frustrating…
You end up following some advice from blogger #1…
and then change your strategy…
Then you're right back where you started.
And you think: "How can I do that?"
When someone creates an Amazon Niche Site in a competitive niche, there's no magic or luck involved.
You may not be able to detect it, but there's always something (simple) that helped get them to earn commissions and then rank #1 in Google – generating a massive amount of free, organic traffic.
It's simply a matter of following a PROVEN, step-by-step blueprint.
It's been tried and tested by dozens of students. Students just like you…
Think about what it would be like to have a step-by-step plan for creating a niche site that earned money for you every day…whether you worked on it or not.
You can spend the day with your kids… Or, maybe go on a hike… Or maybe just binge-watch your favorite streaming show…
You simply need a blueprint to follow…
A plan that showed you how to find PROFITABLE niches that YOU CAN RANK.
A plan that showed you how to create content that converts visitors into Amazon customers.
And, showed you how to GET free, organic traffic from Google using proven, reliable scripts and templates that you can use and reuse…
It'd be fantastic if you could follow a plan like a recipe to bake a cake. It would be reliable and repeatable.
You're probably thinking, "Doug, how did you figure out this system?"
I've Developed an Amazon Affiliate Blueprint That Gets Consistent Results…
It wasn't easy & took years of testing with students…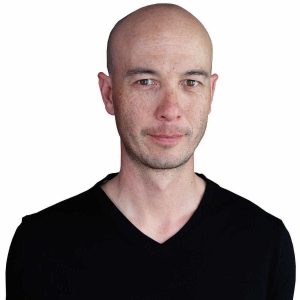 I'm Doug Cunnington, the founder of Niche Site Project.
Here's what happened…
I didn't know a thing about niche sites. I never even heard of them!
I didn't know about keywords. Heck, I never even heard about WordPress.
But I knew that some people, regular people like you and me, were making $2, $5, or $500 per DAY online.
And somehow they figured it out.
So I thought, "Hey, I want to do that too. I want to STOP TRADING my time for money…"
Things Didn't Go How I Planned…
I started my first site! I bought a hosting plan, a domain, and wrote what I thought was great content.
THEN….Nothing happened.
No visitors got to my site. No one clicked on my ads. No one bought anything through my links.
I was frustrated and confused because I wasn't just guessing about what to do…
I was following the so-called "experts" and doing what they said:
My site had great quality content that I wrote myself.
I optimized my title tags and description tags with keywords, but I wasn't keyword stuffing.
I shared on social media and I was trying to network in my niche.
BUT nothing I tried seem to work.
Then, something worked…
I created an Amazon Affiliate Site from scratch…
And it was featured on the Niche Pursuits Blog and Podcast in 2013.
Then I created another site and sold it with Empire Flippers.
I've told my story and been featured all over the place:
The thing I realized that systems and processes were the missing pieces. It's something no one talks about but is ultra important.
The results can speak for themselves, especially from my students which you'll hear more about in a moment.
There are several new success stories from late 2020.
YES – The Amazon Affiliate business model is still effective, even with the recent commission rate changes in April 2020
I don't just sell courses. I have a few Amazon Affiliate sites myself…
Now, I have one site that is doing well…RIGHT NOW in 2021…and has been for years.
I don't just talk about how to build these sites like some people. I actually KNOW how to build a site. And I know how to GROW a site.
Introducing Multi Profit Site
This course was created with proven principles, techniques, and strategies that work.
It's broken down into easy-to-follow, step-by-step lessons that allow you to walk through each of the phases of creating a profitable niche site earning from affiliate sources and display ads.
Each lesson will leave you with a plan and schedule so you can methodically do what you've learned.
No guesswork.
No reverse engineering.
No more blog posts, YouTube, or podcasts.
Just follow the proven, repeatable process.
Multi Profit Site provides the exact blueprint to follow for a successful Authority or Niche Site.
Imagine what it would be like to wake up each morning and see the new sales you made overnight while you slept.
It's about creating something (and doing the work upfront) that will allow you to make money while YOU:
Sleep
Spend time with your family
Spend time with your friends
Sit on the beach while on vacation
Hike in the mountains
Binge watch Breaking Bad
Or whatever you want!
The special thing about "passive income" is that when you stop trading time for money, income is scalable. It's scalable in a way that's not possible if you have a regular, full-time job.
The 8-Week Multi Site Program Is For You If:
You are a budding internet marketing entrepreneur.
You have never built a niche site before but have basic web skills.
You have built a niche site before but it didn't take off.
You want to grow a side income.
You want to build a site that has massive growth potential.
You want to have a defensible business, not a micro niche site.
You are someone looking for implementation, not just information.
You have big aspirations and a little spare time.
What Will You Learn in Multi Profit Site
How To Create a Site & Get Traffic in 8 Weeks
Starting a Multi Profit Site sounds…
Overwhelming.
When you're just starting out, it sounds like a huge goal, impossible even.
It's not impossible if you treat it like a project.
We break it down into tiny chunks of work. That's where my project management background is essential.
I've worked on multi-million dollar projects and helped break the work down into manageable chunks.
It's not about "get rich quick tactics" or "gaming the system" – It's about following a refined process that's been tested again and again.
People talk about publishing massive amounts of content and building "authority sites", right?
You should publish sufficient content, and avoid trying to publish more than you can handle.
But you don't need to start publishing huge amounts of content right off the bat.
In Multi Profit Site, you'll be implementing my proprietary Content Traffic Profit Sprint that gets you traffic fast.
Yep, 8 weeks.
If you work along with the course, then you'll be able to get traffic to your site if not sooner.


12 Units of Video Lessons
I cover everything from finding a niche to picking a domain name and theme.
Plus I show you all the behind the scenes tips and tricks that I know. I'll go over all the details later.
I don't hold anything back.
I even show you a site that I started along with the course.
It's several hours of video training, over-the-shoulder tutorials, and real-life examples.
A Proven, Repeatable Blueprint
I'm a Project Management Professional and that means I'm an expert in setting up systems.
It's not enough to set up systems — they have to be simple and easy to follow. So whether it's a corporate system implementation project or a niche site, the system needs to be straight forward.
That's what I've done with niche sites.
I've been able to create a system that works not just for me, but it also works for people that I teach.
Course Details and What You Get:
8 Core Units
4Advanced Units
Unit Breakdown
1: Big Picture Overview
Affiliate marketing, ad revenue, and the business model
Niche markets and their value
Expectations about time, effort, costs, and making money
Figure out your goals so you can reach them
2: Choosing a Niche
Brainstorming techniques so you won't get stuck
Keyword Research including 4 types of keywords
Two of the 4 types that you should target
Keyword Golden Ratio with over the shoulder demos
Using KW Difficulty Scores from tools
3: Competition Analysis
SEO Tools for Competition Analysis
The thought process and flow of competition analysis that I use
Demo of Competition analysis sheet
Finding communities and the market
Templates and Checklists (Brainstorming worksheet, Competition Analysis Worksheet)
4: Setting Up the Site
Required pages so you'll get accepted into most programs
Recommended WP themes
Recommended WP plugins and why I use as few plugins as I can
Checking Site Speed and Tips
Templates and Checklists (Speed Checklist, Required Pages Checklist)
5: Content (and Launching)
How much content to launch, including "The Content Myth" and why you need less than you think
What kind of content and how to format
A little bit about Agile Project Management and why it can change the way you do nearly everything
What should informational content look like
Where to get images
Silos, Clusters, Categories, and Site Architecture
Templates and Checklists (Perfect Product Review Template, Informational Content Template, Site Architecture Template, On-page SEO Checklist)
6: Monetizing
Applying for Affiliate Programs
Why you should look for digital products with affiliate programs
Signing up with Display Ad Networks
Adding affiliate Links
Approaching Companies that don't have public facing affiliate programs
7: Promotion and Link Building
Overall goals and an overview
Social Profiles
Where should links go – mostly to the homepage with branded anchor text
Relationship building, then ask for guest posts
Podcasts and YouTube appearances for traffic and links
Templates and checklists (Social Profile Checklist, Relationship Building Worksheet & Process)
8: Scaling
Either sell more or get more traffic, ideally both
Boost conversions
Add more content
Templates and checklists (Conversion Checklist, Geotargeting calculator)
9: Outsourcing Content with Scaling in Mind
Advanced/Premium
Where to find writers?
Why trial gigs are essential
Job posting sample and template
Screen proposals so you don't waste time
Style Guideline to set expectations
Creative briefs to let the writers focus on writing
Do you need a Content Manager and Editor – Formatting, drafting, and working in WP
Content Project Management
Templates and Checklists (Job description template, Google Sheets Content PM template, Trello Content PM template, Style guideline Template, Content Manager Jobaide)
10: What to do if you are stuck
Advanced/Premium
Assessing the current state
Gap Analysis (qualitative and quantitative assessment)
Improve existing content, publish more content or get more links
11: A practical guide to email list building
Advanced/Premium
When you should and should NOT build an email list.
Why some of the experts are WRONG when they tell you to always have an email list.
How to get people to willingly sign up for your email list with two proven techniques that I've used to build email lists of over 10,000 subscribers.
Tools that'll help you build your list – they are usually free.
What to send your subscribers in your autoresponder.
How to DRIVE traffic anytime you want with Broadcast emails.
12: How to sell a site – Two 6 Figure Case Studies
Advanced/Premium
When you should and should NOT think about selling your site.
How to estimate the value of your site.
What you should do before you sell your site to prepare months ahead of time.
What you can do to speed up the selling process.
Why it's normally better to sell with a business broker, and when it's NOT.
Wait…
But what's the deal with the slash in Amazon affiliate rates in April 2020? Is affiliate marketing still worth investing my time into, you ask?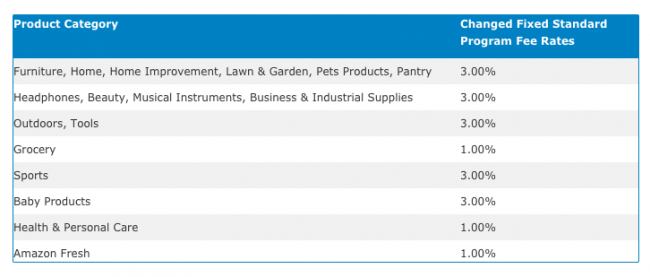 This is a big change and commission fees paid to Associates will certainly be lower. Amazon Affiliate Marketing is still a solid business model for the side hustler and person looking to get started making money online. But it won't be as lucrative as before April 2020.
Remember that Amazon has the lion share of the online retail market, 38%. Walmart is at #2 with 5% of the market.
In this course, Doug addresses the Amazon Commission rate changes, including working with other affiliate programs, display ads, and direct relationships.
He is a true believer that affiliate marketing is far from dead. One key takeaway from the Amazon news is that you shouldn't put all your eggs in one basket. The key to being successful in the affiliate space is diversifying your revenue model.
The fact that income is down for most affiliate marketers doesn't mean it's a bad time to start. In fact, it means quite the opposite. Why?
Less competition. Some people are choosing to not take action in light of the uncertainty
If you start now, you'll be ahead of the people that are waiting around. It also means you're a driven person like me! So if you start building your business now, it will be stronger and more established coming out of this recession;
Some niches are less impacted. If you take a look at the fee rates change, you will notice that not all product categories were affected by it. I have one site that has stable earnings after the commission rate change;
Amazon is still great for doing research and finding out what products are in demand. You'll know exactly what's selling;
Amazon has an estimated 100M Prime members in the US and a 38% market share. So the volume of sales that Amazon has still makes its affiliate program one of the best ways to monetize content;
Explore other affiliate programs. Look at the products you sell the most and go to the companies directly. Maybe they have their own affiliate programs and you could set up a relationship with them?
Private labeling your product on Amazon. If you have a niche you know you are selling a lot of products, consider private labeling them yourself. Over time, you might be making the lion's share of revenue instead of the 2% you are making now due to the current Amazon commission rates.
Speaking of physical products…it's an option to NOT sell on Amazon too. You could dropship a product that you know sells well, or even start selling directly to your visitors and would-be customers.
Your Bonuses:
[Basic] WordPress Quickstart for Beginners
The Quickstart covers all you need to know in order to have a WordPress website up and running. You will learn:
How to choose hosting
How to set up WordPress and which plugins do you need
What are the keyword research tool options.
[Advanced & Premium Only] Selling a site – Two 6 Figure Case Studies
It's not easy to get to a six-figure valuation, but if you put in the work, it can happen. Doug has sold 2 of his sites for 6 figures, and in this bonus section he will show you ..
When you should and should NOT think about selling your site
How to estimate the value of your site
What you should do before you sell your site to prepare months ahead of time
What you can do to speed up the selling process
Why it's normally better to sell with a business broker, and when it's NOT.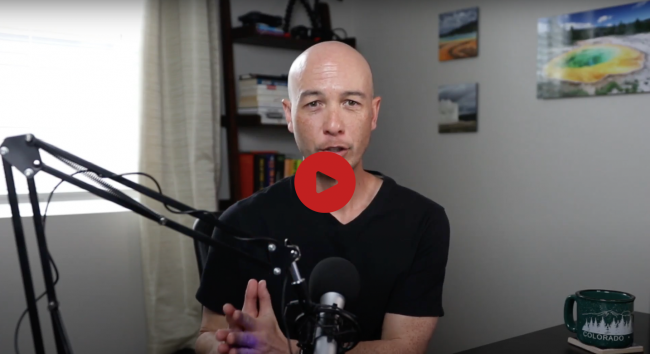 [Advanced & Premium Only] What to do if you are stuck
If you feel you are stuck, this bonus section is right for you. Doug will share the process assessment techniques that will help put your efforts in the right direction:
How to assess the current state
How to perform gap analysis (qualitative and quantitative assessment)
How to improve existing content, publish more content or get more links.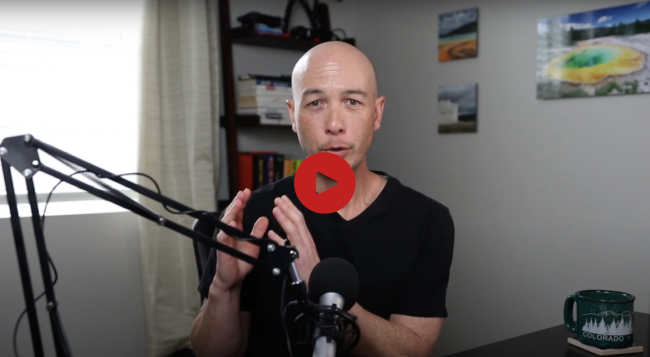 [Advanced & Premium Only] Email list building
This bonus section is a practical guide on building email lists. You will find out:
When you should and should NOT build an email list
Why some of the experts are WRONG when they tell you to always have an email list
How to get people to willingly sign up for your email list with two proven techniques that I've used to build email lists of over 10,000 subscribers,
Which tools can help you build your list (they are usually free),
What to send your subscribers in your autoresponder and
How to DRIVE traffic anytime you want with Broadcast emails.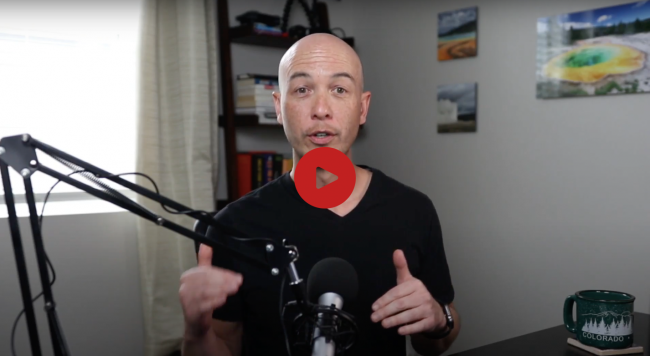 [Advanced & Premium Only] Outsourcing Content With Scaling in Mind
In this section, you will learn..
Where to find writers?
Why trial gigs are essential?
Do you need a Content Manager and Editor – Formatting, drafting, and working in WP?
How to organize Content Project Management?
You will also receive a job posting sample and template, screen proposals, style Guideline to set expectations, creative briefs to let the writers focus on writing.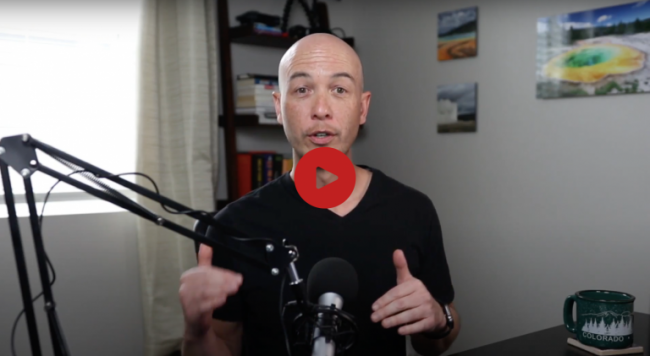 [Premium Only] 1-on-1 coaching 4X30min sessions
The best part of the 1 on 1 coaching is that Doug will be by your side while you build your own affiliate site. It doesn't mean he will do all the work for you. It means he will direct you and assist you to make sure you are doing it the right and most efficient way.
It takes a lot of time and effort from you and from Doug. So he can only offer a few of these slots.





Not just a course, a real community!

Internet Marketing Gold (IMG) is all about community and we want to invite you in. With this course, you automatically get access to the IMG platform. This includes a private Chat Room just for us.
For those just starting the course or those who have graduated and still want to keep learning, this is for you. Meet one another, share your experiences and ask Kyle any questions you have and he will personally answer.
About Doug Cunnington
Doug started his digital career after experiencing great success building Amazon Associate niche websites. He made his "side hustle"- building affiliate niche sites – a full-time profitable business after he got laid off in 2015.
He is the owner of one of the most successful affiliate blogs on the web, Niche Site Project that help people create niche sites using project management, and the Doug.Show, where he talks with other successful marketers and experts about making the leap from corporate worker bee to entrepreneur.
His work has been featured all over the web, including CNBC, Ahrefs, Empire Flippers, Niche Pursuits, Side Hustle Nation and more. You might know him as the creator of the Keyword Golden Ratio.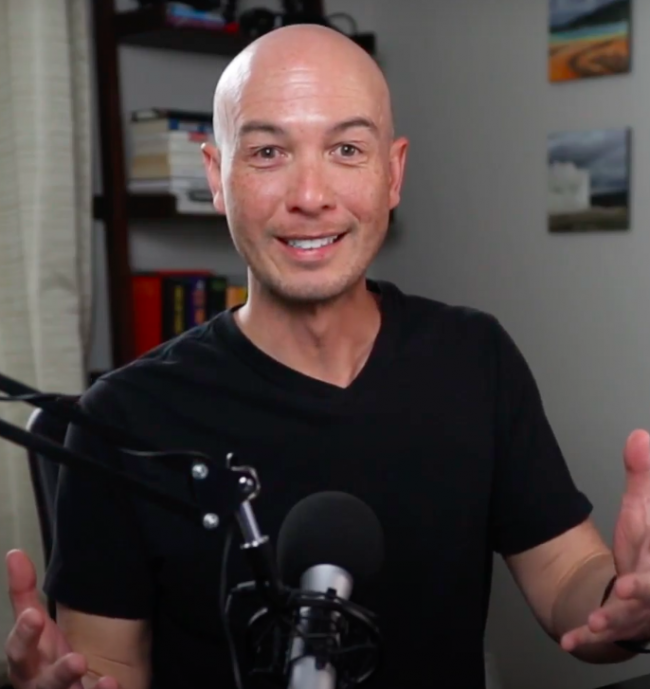 Doug Cunnington – Multi Profit Site Contains: Videos, PDF's