What You Get:
Module 1: Step 1
Defining Your Call Center
Define your call center and develop your unique value proposition (UVP) to differentiate yourself.
Module 1: Step 2
The Math
Know the numbers behind starting your call center, and what your business will look like at the $1k/$10k/$100k+/month level
Module 2: Step 1
Business Creation
Secure your domain, build your business scaffolding and incorporate your company.
Module 2: Step 2
Call Center Software
A simple "crash course" on call center tech for newbies, learning what metrics matter and setting up your call center software.
Module 2: Step 3
Your Business Tools
All the tech you need to manage leads, onboard clients and charge them each month like clockwork.
Module 3
Your Receptionist Team
An entire module dedicated to the most important role in your organization—the receptionist.
Module 4: Step 1
Pre-Launch Marketing
Map your launch timeline, build your list and nurture your leads with my exact email launch sequence so that you hit the ground running on launch day
Module 4: Step 2
Post-Launch Marketing
Proven online traffic generation strategies, a crash course on sales and how to onboard your first clients!
Bonus #1
The Remote Call Center Revenue/Profit Mega Calculator!
Use this incredible spreadsheet tool to visualize and strategize by putting numbers on your goals. Just plug in a few details and you'll know how many agents you need, revenues, profits, expenses and more!
These numbers are based on our real-world data from thousands of clients and millions in revenue.
Bonus #2
The "IQYDKYNTGOWYPSV" Checklist PDF
The "Important Questions You Didn't Know You Needed To Go Over With Your Phone System Vendor" PDF will help you navigate the setup process, no matter what service you use.
Not knowing the answers to these questions early on led to me missing out on 200k+ in extra revenue!
Bonus #3
Optimizing Your Site for Conversions
An "inside look" at the psychology and elements behind call center websites that convert 7 to 8 figures in revenue.
Pick my brain as I explain why I built my site a certain way, and see my analysis of things our competitors do well.
Bonus #4
The Swipe Files – Ever Expanding PDF Series
The Swipe Files include:
The exact templateswe use for our welcome email for new clients and monthly billing PDFs
The secret "call scoring criteria"we use to ensure receptionists are rocking it on the phone
PDFs of our short, sweet and extremely effective pre-launch email sequence that led to $22,000in clients on DAY 1
…and a super special Blockbuster Bonus
Scaling to 1 Million+ Bonus Module!
In this two step module, we cover advanced strategies and tactics to propel your call center from 100k to 1m+ in revenue.
Step 1 is focused on building systems that scale, including hiring the team members you need to handle growth and operations.
Step 2 is focused solely on marketing ramp-up, covering a "50,000 foot view" strategy before coming back to earth and diving into long term marketing tactics such as SEO and super potent Virtual Receptionist specific marketing channels.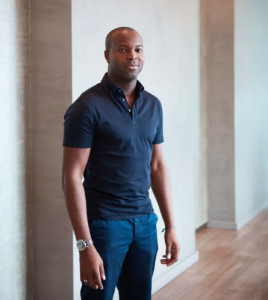 Donald Spann – Call Center Cash: Videos