Caliathletics – New Workout Program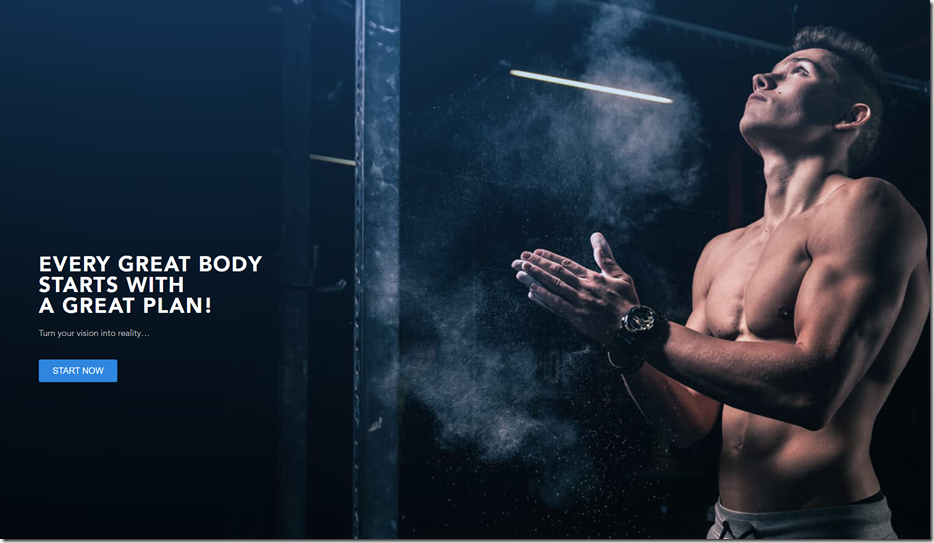 My name is Darek and this is my story.
Being younger I didn't like my body.I was kinda skinny (57 kg/174 cm) and really hated the way I looked. Because of that I was not confident, scared of being in crowded places and tried to avoid any situation when people could laughed at me.
Decided to change my life and build self-confidence. First I joined local gym, where I've been training for couple of months. Then I realized that it wasn't for me. I didn't really like idea of it and wanted to find something more.Then my friend told me about Calisthenics. Decided to start workout at home with with just a single pull up bar. At that moment I had no equipment at all so I did dips between table and sofa standing in my mom's room ( she was so mad btw hahaha ). First two months I was building strength and adapted my joints to new kind of movement.I put some basic skills such as handstand, muscle up, backlever and human flag.Usually I did 5 workouts a week but some weeks I did it every day (now I know that was bad idea 'cause you need rest) However I was really into it and didn't want to stop. Diet started to play a key role in my transformation.As a Ectomorph (a person with fast metabolism) I had problems with putting on weight.Early days I ate 1000-1500 calories per day,now I had to rapidly increase it to 3300-3800. That was a Challange for me and, because of that I started to prepare my meals in a boxes and took them with me. I ate even at night, just to complete my caloric needs. When it was too hard I launched some motivational videos on youtube and put my headphones on. Calisthenics changed my whole life.I completely changed myself for better and now I only regret that it took me so long to start it out. This is not only about a body now, but the about relationships I have, great people I meet, amazing girlfriend and positive energy everyday.Good looking body builds self-confidence and changes the way you live.Because of lack of confidence I was afraid to say "NO" to bad things and simply followed people all the time.Now it' changed! Take a first steps or get back if you gave up earlier. The workout and diet plan will be prepared especially and individually for You and for You only. I share all my experience from my one year body transformation.
The Caliathletics workout program is mainly composed of full body workouts. There are plenty of reasons for that, but the biggest one is the ability to reach fast progress in developing your physique since we can work on particular muscle groups a few times a week. Knowing that the main factor determining the effects is progressive overload – we are providing a complete workout program that shows you the exercises, training days, repetitions, series, and most importantly, the correct form of training.
01. NEW BEGINNER WORKOUT PROGRAM
– Precise warm-up of the whole body
– 8 levels of workouts difficulty
– 28 unique training routines
– Over 110 video tutorials
– Introduction of the correct technique
– Animations of engaged muscles
– Access to the modern online platform
– User-friendly mobile version
– Skills tutorials and exercises
02. NEW INTERMEDIATE WORKOUT PROGRAM
– Precise warm-up of the whole body
– 8 levels of workouts difficulty
– 28 unique training routines
– Over 100 video tutorials
– Introduction of the correct technique
– Animations of engaged muscles
– Access to the modern online platform
– User-friendly mobile version
– Skills tutorials and exercises
03. NEW ADVANCED WORKOUT PROGRAM


– Precise warm-up of the whole body
– 4 levels of workouts difficulty
– 16 unique training routines
– Over 40 video tutorials
– Introduction of the correct technique
– Animations of engaged muscles
– Access to the modern online platform
– User-friendly mobile version
– Skills tutorials and exercises
SIZE: 19 GB
Caliathletics – New Workout Program Contents: Videos, Pngs