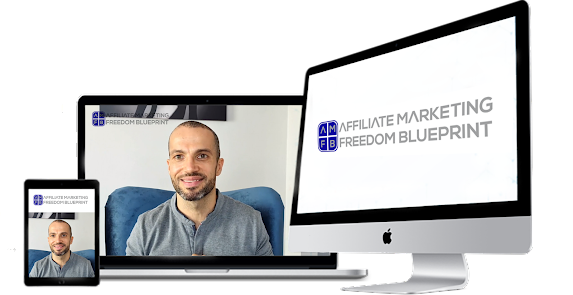 Brand New 2022 System To Make 1K Per Day In Affiliate Commissions & Build A Huge Email List So You Can Live A Freedom Lifestyle!
This is an opportunity that can very well help you become financially free faster than you can imagine!
What You Get:
In the introduction module, I'll share some examples of my best campaigns and then we'll talk about mindset, and I'll give you a formula to develop a mindset that will make you successful with my system.
In module #1, we'll set up your business and create your clickbank account together with your online banking accounts, set up your Facebook business manager, Fb page according to the new Facebook regulations, pixel, your first ad account and we'll warm it up , and we'll create a website that Facebook will love!
In module #2, we'll first find your best advertising account – the one that will give you the cheapest cost per purchase and I'll show you my secret formula for finding it!
Many people give up on Facebook ads because not all ad accounts are equal!
You can put the same ad with the same targeting in 2 different accounts, and in one, you can lose money, while in the other one, you can have 300% ROI. This trick will give you an amazing advantage!
Then I'll show you how to cloack your affiliate links – this secret will prevent you from getting your accounts disabled by Facebook.
Then, will start setting up your autoresponder system.
In module #3, I'll first show you how to create the best images for Facebook ads that will get you a CTR of over 10-12% in conversion campaigns. You'll also get my best images, together with my fiverr artist link.
Then, I'll give you my 2 formulas for ad and headline copy together with a few examples of my best ads.
Then, we'll create your landing page and integrate it with aweber, plus set up your autoresponder for the first 7 days. Everything is already done for you, and all you have to do is copy paste.
Then, in your best ad account, we'll do your first purchase campaign, and I'll show you a secret trick that will force Facebook's algorithm to give you cheap leads and even purchases from day #1.
Then, I'll teach you how to verify your Business Manager and get additional ad accounts from Facebook, and then, how to create a video version of the ad, so that you reduce your cost for 1000 impressions on Facebook and increase your link CTR with at least 2%.
In module #4, I'll show you how to optimize the ads and targeting for different audiences, so that you reach buyers.
In about 10 videos, I share the process I go through in order to make the first 100 purchases. Once you go through module #4, you'll become an expert at Facebook marketing.
In module #5, I'll show you how to make more purchases on the winning demographics using the video version of the ad and retargeting – the best way to get people into your funnels for under $1 per lead on conversion campaigns with purchase objective!
In module #6, I will show you how to scale your winning ads all the way to $1000 a day.
I bought all the trainings about Clickbank and Facebook that have been launched in 2020, and AFFILIATE MARKETING FREEDON BLUEPRINT, is by far the most detailed and easy to follow training, that can transform even a mentally challenged individual into a financially free Facebook marketing guru!
You'll also get:
BONUS #1: Three Of My Most Profitable Campaigns 
Each one of them has made me up to $100,000 and I will give you the ads, landing page and I will log into my Facebook account and show you everything: from targeting to number of purchases!
If you wanted to, you could just copy these and make money today!
BONUS #2: My best 300 images and videos that got me close to 10% link CTR and cost me almost $10,000 to have them created for me
BONUS #3: All the landing pages that I used and the option to import them in your leadpages account with just 1 click
BONUS #4: My autoresponder and broadcast sequence for Morning Fat Melter for 30 days,
with advertorials and testimonials from my clients that is making my ROI close to 300% even as we speak! This is responsible for over 60% of my $2 millions commissions, and it will make your business an instant success!
You can import it with 1 click in your aweber account, and it takes 10 minutes to place your affiliate links inside it.
Bonus #5: How I Made 12K In A Week With My Slim Over 55 Offer
When I launched Slim Over 55, in the first week I made over $12,000. If you join today, I'll share how I did it with you.
You'll get access to all my ads, landing pages and targeting that I used on Facebook to make so much money so fast!
Bonus #6: How I Turned $1000 Into $13,000 in Commissions [Case Study]
This is a case study that I did a few months ago…
I put an audience from Facebook through a 7 video series, and from $1000 in ad spent, I generated $13,000 in commissions.
I'll show you exactly how to set it up and give you all the content you need for Facebook ads and landing pages!
Bogdan Valeanu – Affiliate Marketing Freedom Blueprint: Videos