Finally A Step-By-Step Video Course That Reals The..
"Unique Way To Grow, Monetize And
Automate Your Youtube Channel To 100K Subs
Without Ever Having To Make Videos"
Anywhere In The World, Part-time Without Any Experience
I was a skeptic..
I can't make Passive income on Youtube?
Only people that are charismatic with a big and amazing lifestyle can make money on youtube… right?
If you're here, then you're most likely looking for a way to generate a consistent passive income online…
Am I right?
Maybe you want the freedom to be able to bring home the bacon (pounds of it) while doing whatever the heck you want…
Whenever you want to?
Such as…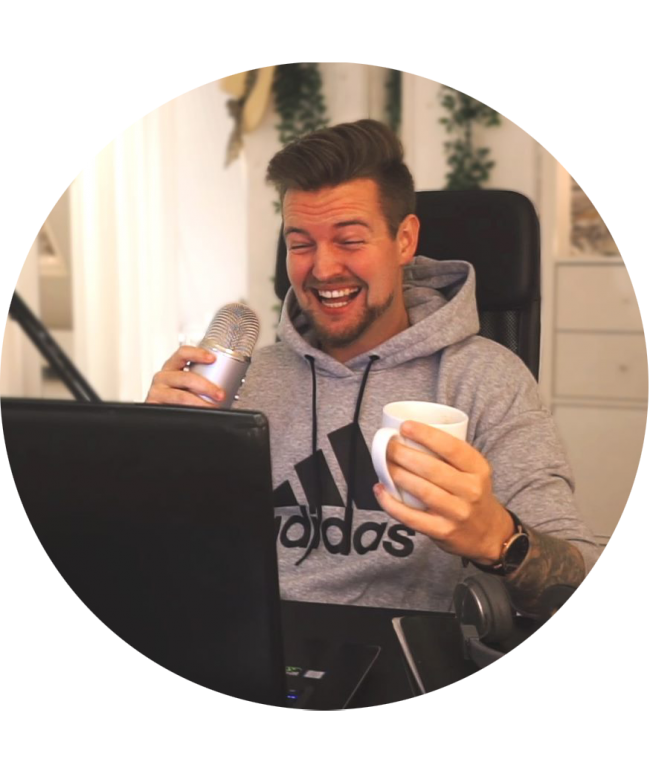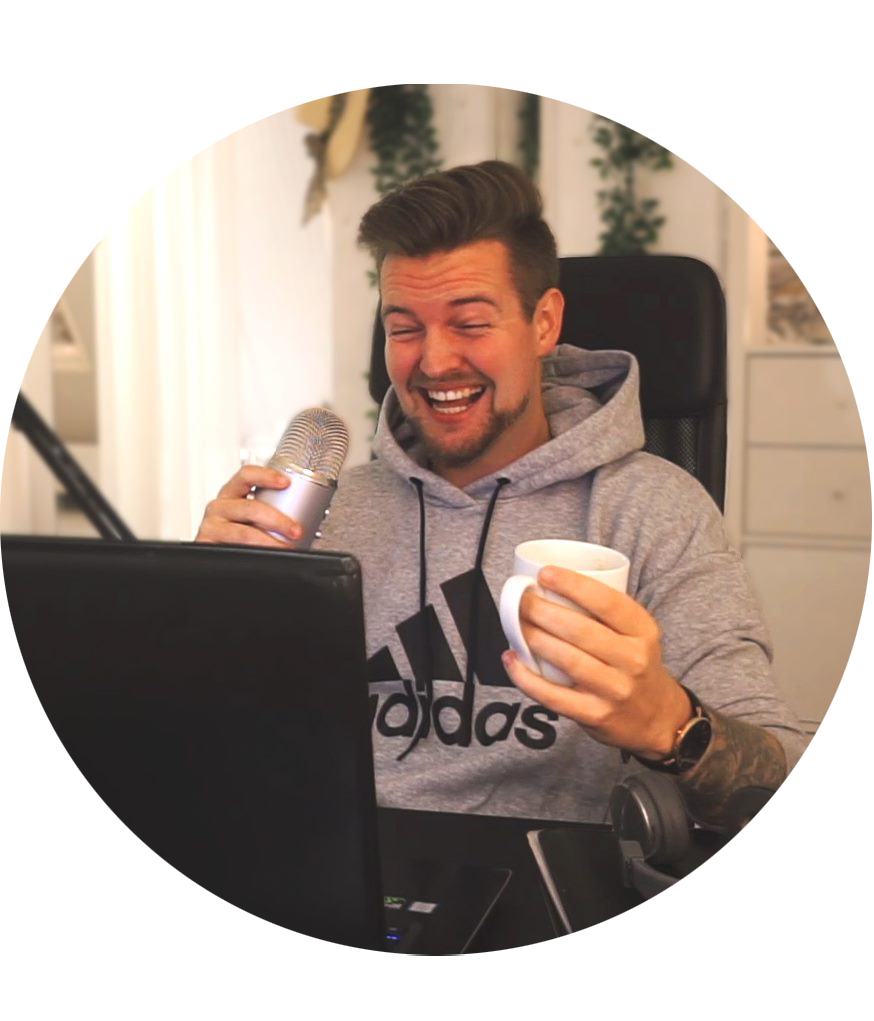 Andy Hafell
Shows YouTubers how to
get far more views and
sales in far less time
using simple
no-face videos
Blowing on a new MacBook just because you were bored…

Taking a vacation to an exotic location and it DOESN'T dent your bank account a single bit…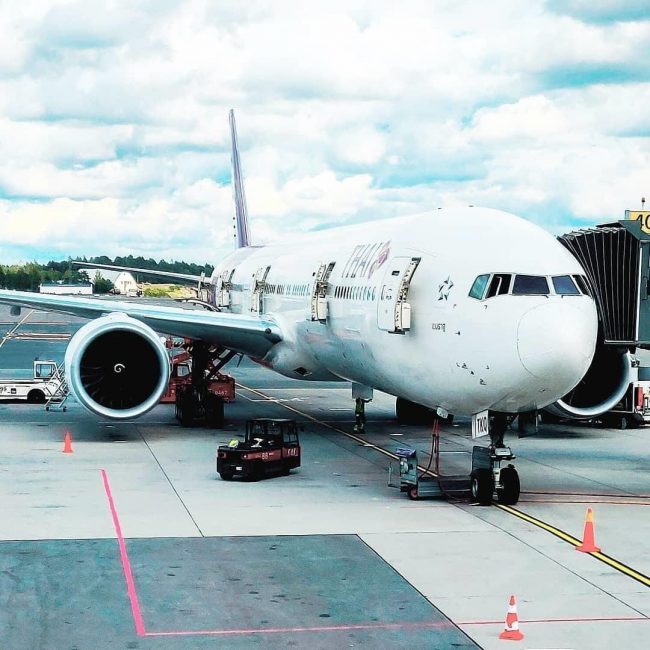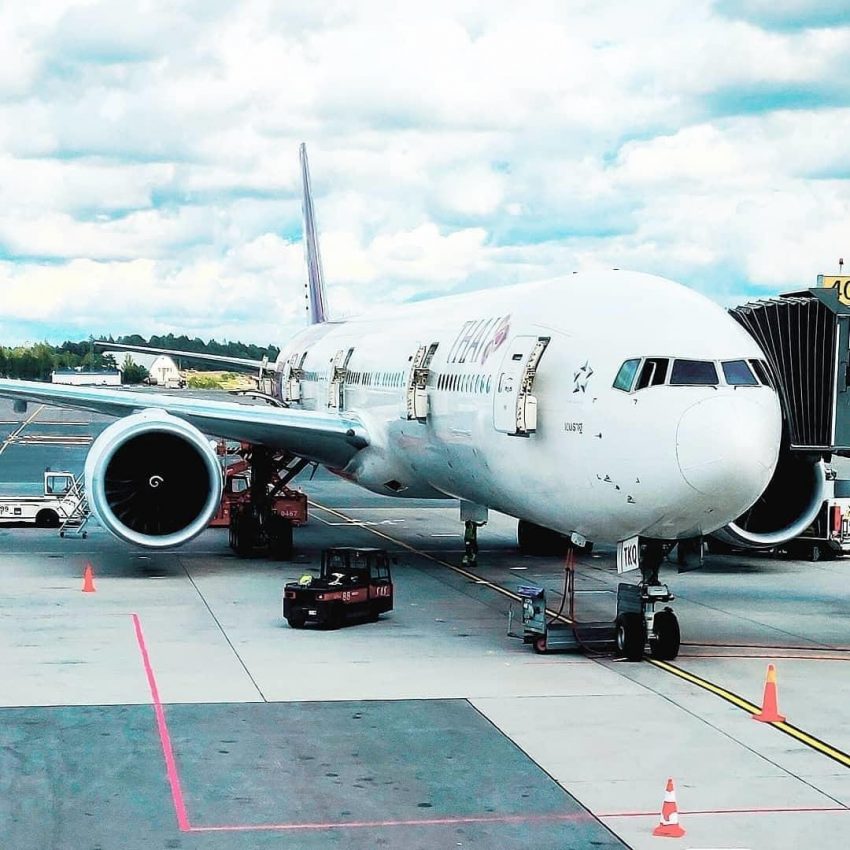 Upgrading to a bigger crib just for the heck of it…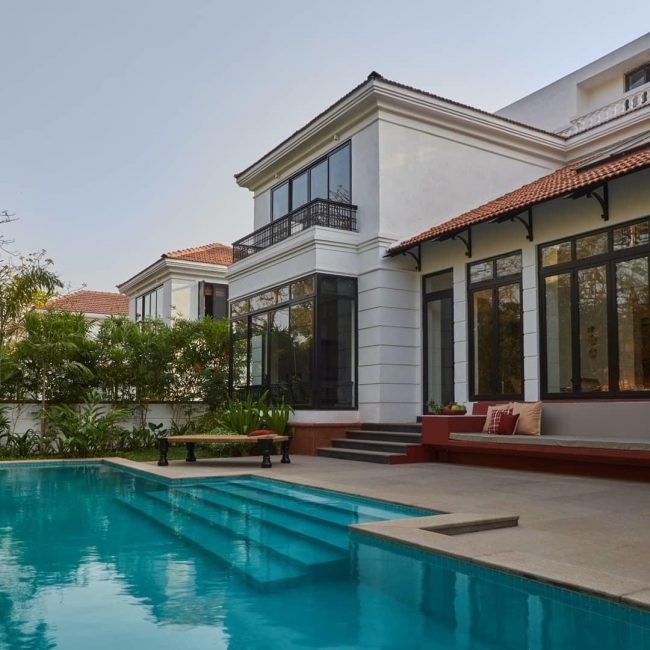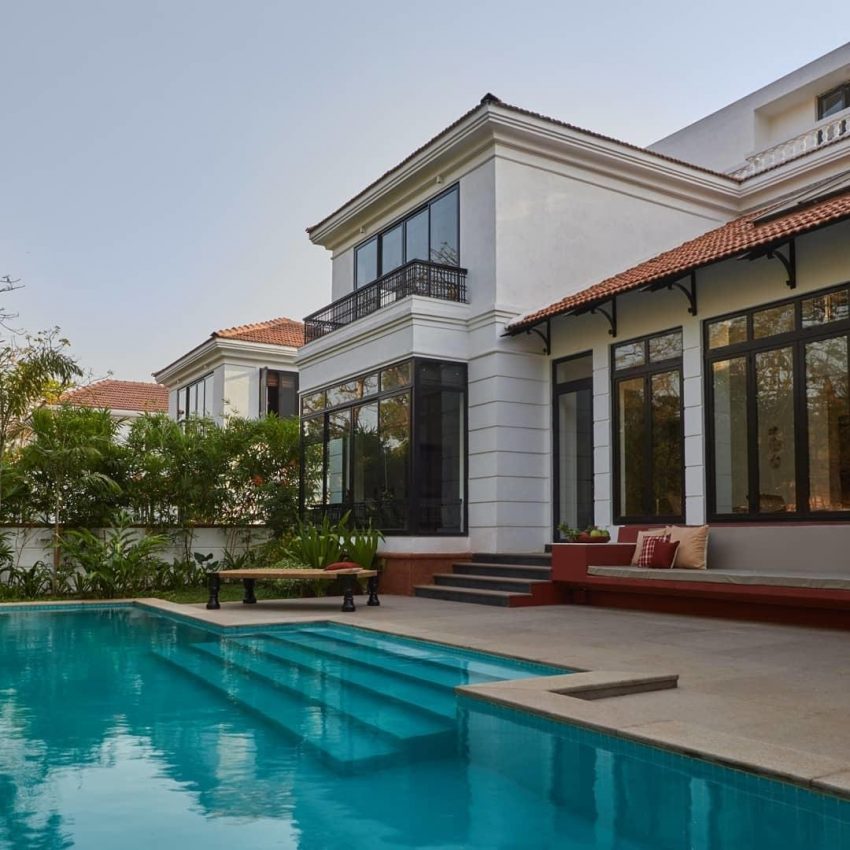 Look, I know this might seem too good to be true.
However, me and most importantly my students have been able to experience huge success online.
Truth be told though, you can ALSO experience struggling. A ton of it.
Times have changed. Like it or not, but certain ways to make passive income simply DON'T work anymore.
You could also do things like…
"I Was Quickly Going Down The Painful Road Of Trial And Error With No Passive Income In Sight"
Try to buy cheap products and sell on Shopify or Amazon, where the chinese powerhouse will lowball you whatever you do…
Invest in the stock market and get a measly 8% yearly return – and that's if you're lucky! and there is not a big massive pandemic or recession
Chain yourself to a desk to write a best selling book (or a few) – if you're able to compete with already established best-selling authors…
​Invest in real estate and rent it out to others – if you have a spare to invest…
Let's face it…
Doesn't the above just sound like a recipe for total failure for someone like you?
The good news is, there's a BETTER way.
And it doesn't involve finding $100k+ to invest in real estate, being chained to a desk at your 9-5, or getting measly, wimpy returns from the fat cats on Wall Street.
Chances are, you know what affiliate marketing is…
It's simple — you sell other people's products, and when a transaction is made, you get a percentage of the sale.
Affiliate marketing is HUGE.
And I've figured out a way to automate it that's never failed me or my students.
Therefore, turning it into passive income.
Companies like Amazon, Best Buy, Clickbank are paying out billions of dollars in commissions to thousands of people just like you.
And what if I told you that they are doing a lot of the work for you?
They make the products. They manage the support team. They hire coders.
If you were to create your own product, it's not cheap. Far from it!
When you start youtube and affiliate marketing you will have…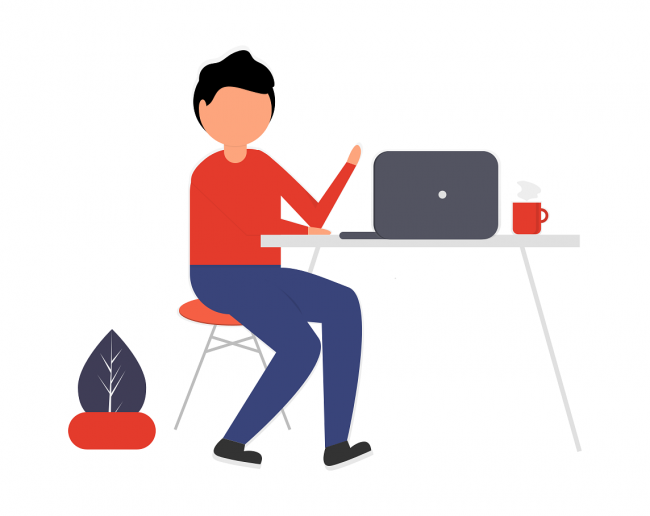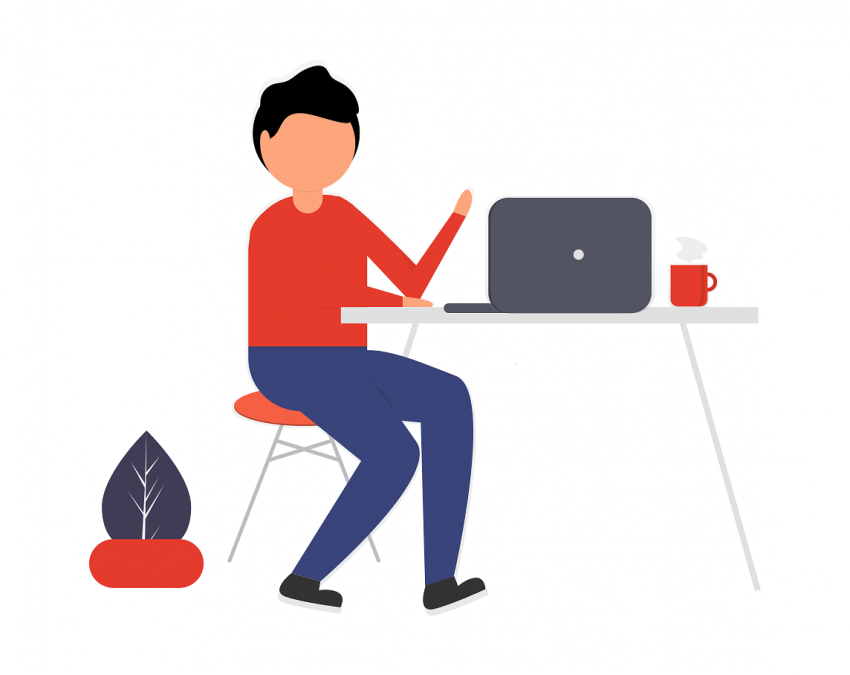 No Product Creation
If you want people to buy your product, you need to entice them in a certain way that makes it so they actually WANT to buy your product. An affiliate product has already done that for you.
Expect to shell out for one.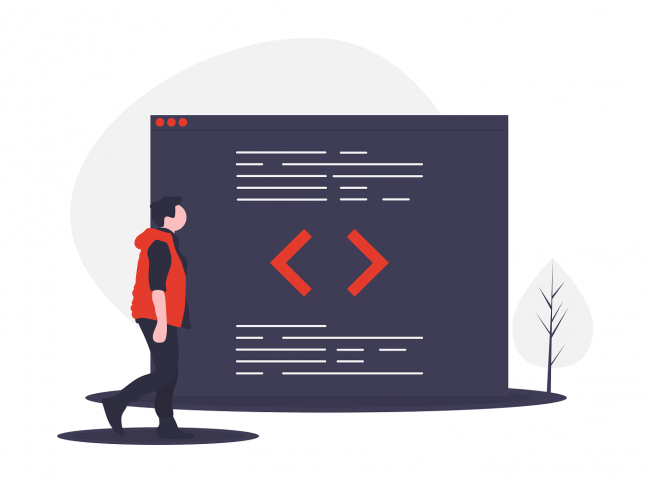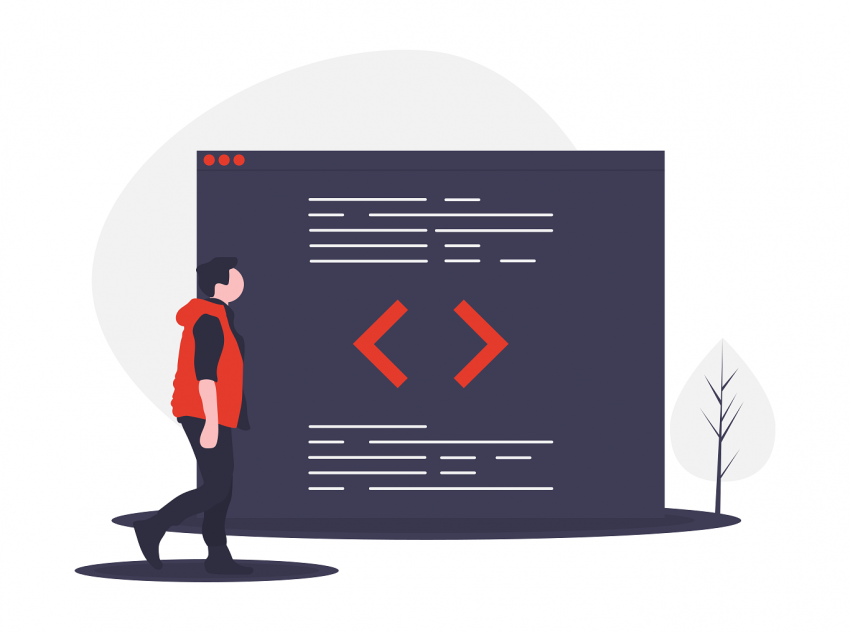 No Customer Support
You'll need spend hours in your email inbox talking to rude and annoying people
or hire a full time customer support team to take care of it all if you wanna be free.
This can easily cost you.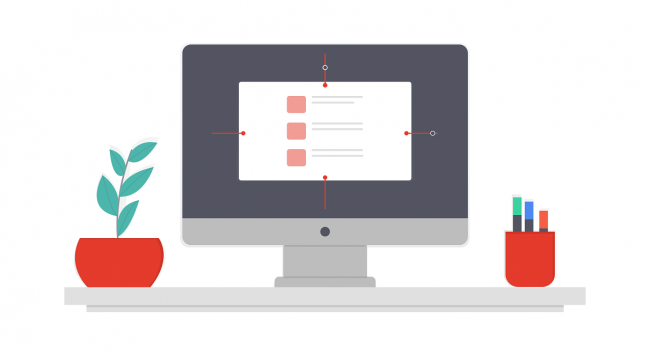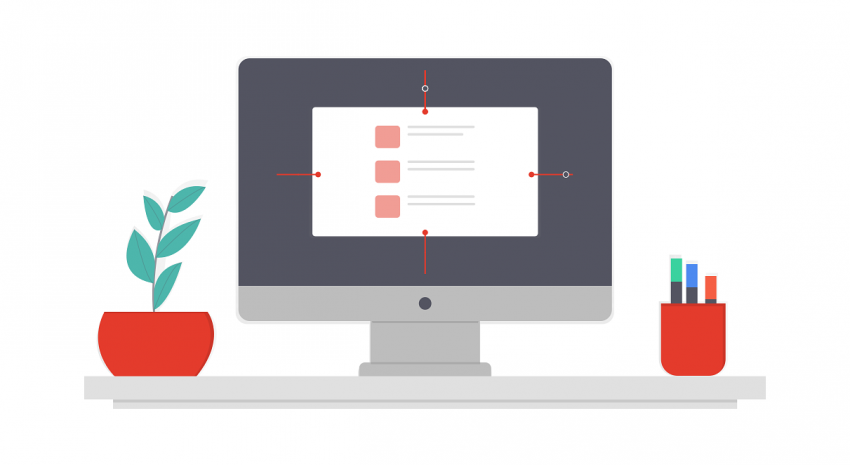 No Paid Traffic
Start facebook ads and wake up one morning to a message saying your ad account has been banned for no reason at all. Then Sherlock Holmes your way through vague ad policy.
This'll easily set you back another…
With Youtube & Affiliate Marketing, There Is
None Of That MESS Involved!

Okay, now you know how awesome affiliate marketing is.
However, I also have to tell you…
Even though most of the work is done for you, it's still possible for you to fail with affiliate marketing.
Because if you use the wrong techniques and strategies, you can end up losing more money than you initially invested!
And I do NOT want that to happen to you…
That's why I've decided to finally let the cat out of the bag by revealing my secrets as a six-figure affiliate marketer.
My students results speak for themselves.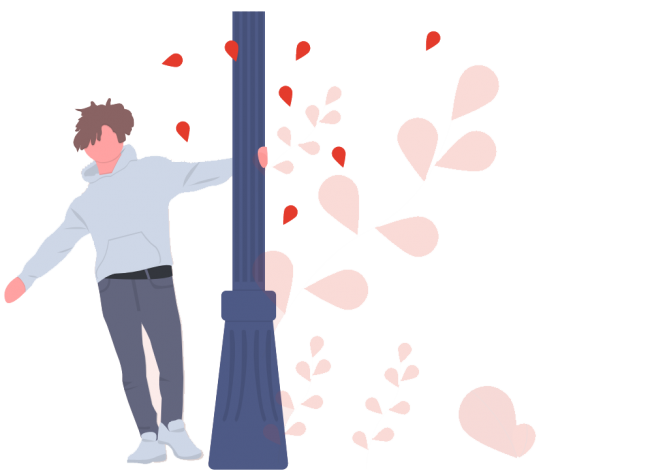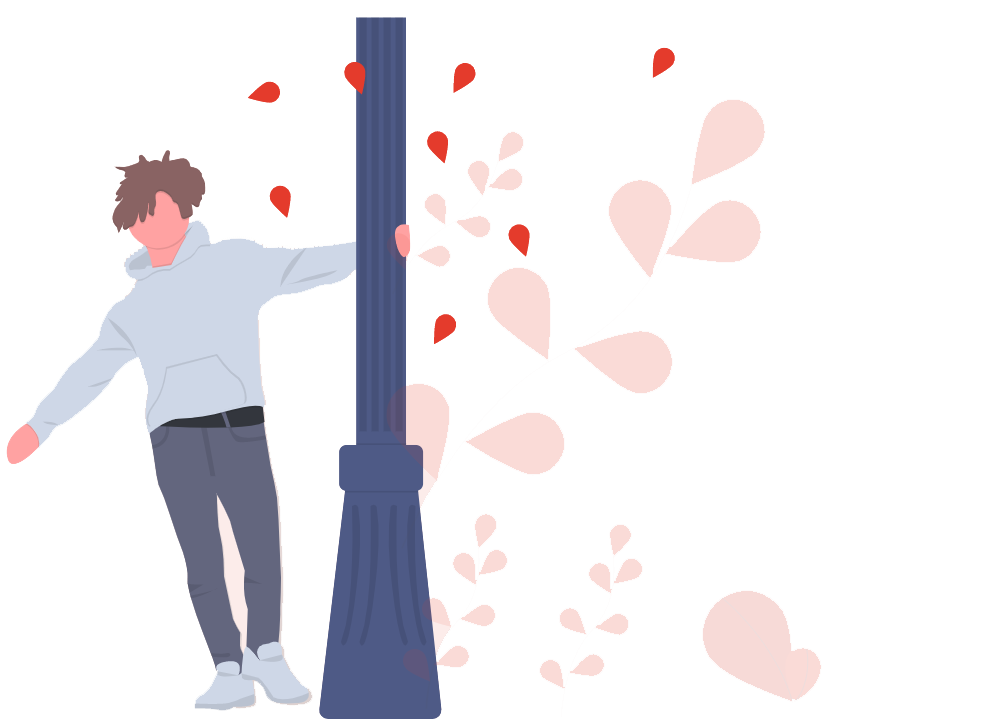 Just See The Results My Student Mark Has Been Getting…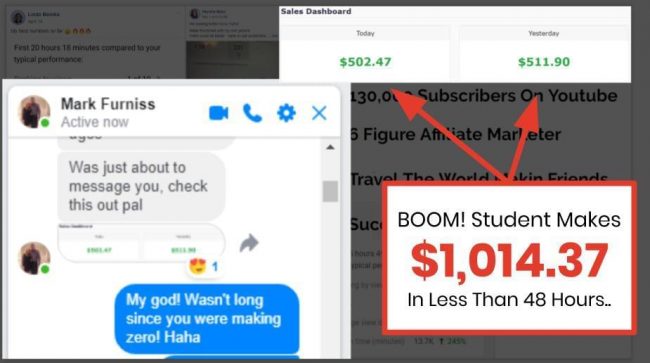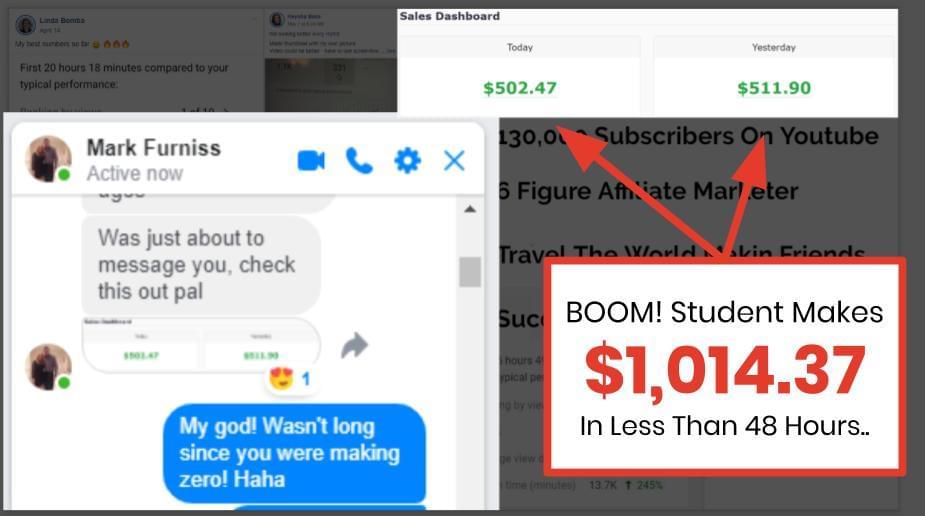 And without further ado…
INTRODUCING…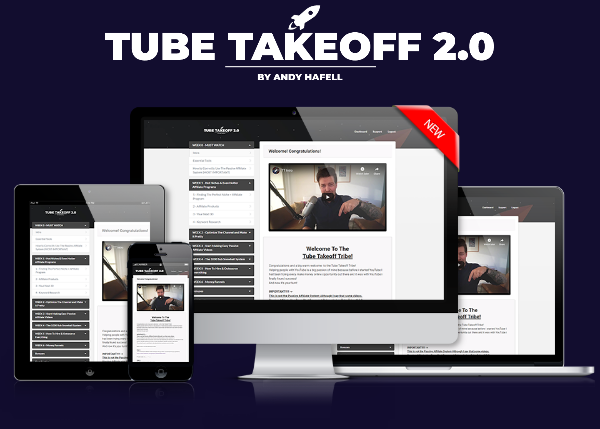 "Tube Takeoff" is a digital video course featuring a mixture of hard Youtube teaching and instruction, along with psycho analysis of Youtube Videos working for me, and sometimes for my other members.
So you'll see what's worked and what didn't work… What I'm doing in various niches (I have 4 channels now)… How I'm building my channels… And how you can apply what I'm doing to your Youtube Channels.
Each Module is packed with actionable techniques (and even templates, in some cases) designed to…
Get Your Channel
Lots Of Views and
Sales The Same Day
You Use Them!


"Why Are You Giving Away Your Secrets?"
So, why am I deciding to finally let the cat out of the bag?
What's in it for me?
After all, I already do pretty well for myself using the same step-by-step process that's being taught inside Tube Takeoff.
WHY????
The truth is, I could be greedy and keep all of my secrets to myself.
And I'd continue to rake in six figures every year.
Everything would stay the same for me.
However, there's a problem far too big that NEEDS to be addressed.
It's getting nasty out there.
Recently, there's been a huge influx of different crappy training courses that teach you strategies that (maybe) worked 10 years ago…
When you use the wrong system, it's not unusual to LOSE more than you invested.
You'd be shocked to know how people I've talked to that have lost;
Hundreds of dollars…
Thousands of dollars…
And even TENS of thousands of dollars.
Let's not even talk about the MASSIVE Time investment without any results…
This is a major issue that needs addressing, and that's why I've decided to let the cat out of the bag by revealing my secrets.
I am 100000% certain you don't want this to happen to you!
When you have Tube Takeoff, there's no reason for you struggle anymore.
That's because…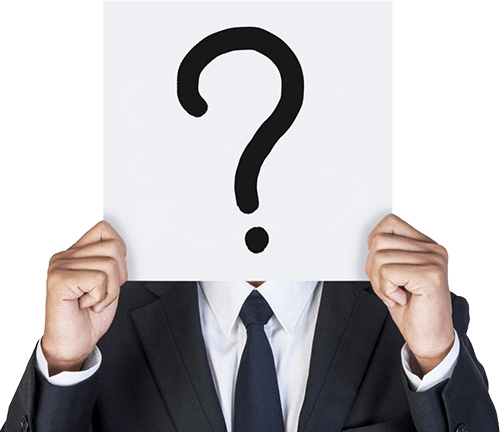 I Even Started A Completely New Channel From Scratch In A
Completely New Niche Without Leveraging My 190k+ Subscribers,
Here are the Results in just 90 Days: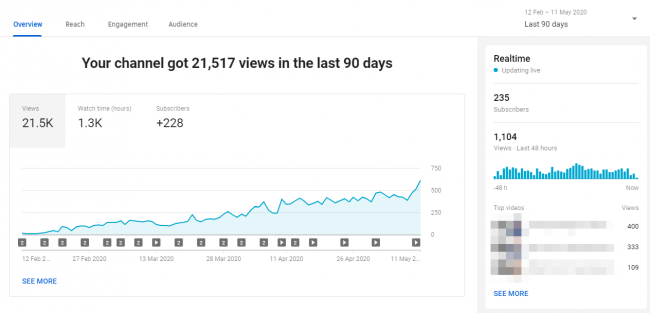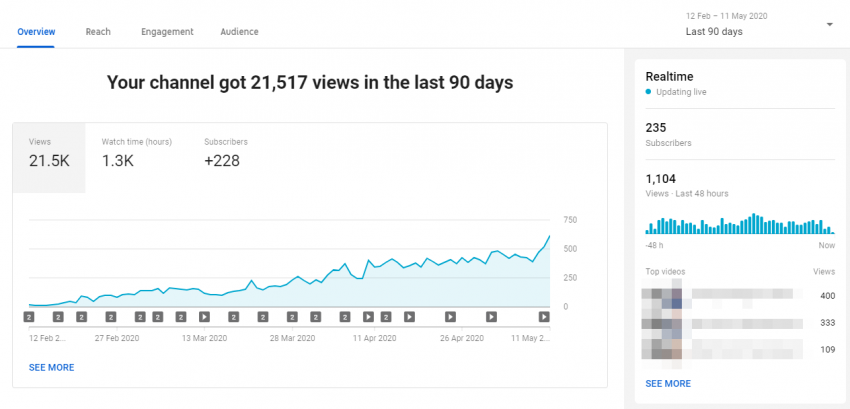 This Channel Was 100% Outsourced using the strategy showed in Module 4. I never made the script, voiceover, video editing or thumbnail.. Heck.. i didn't even click the publish button myself. Now it's getting over 500+ views per day in just 90 days. What would an extra 500 views per day do for your bank account?
I'm NOT Special, This Only Works Because it's..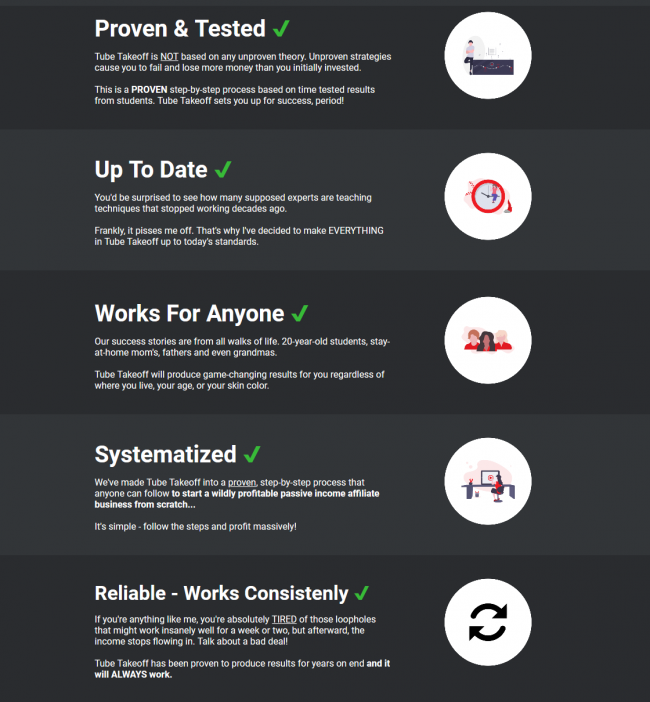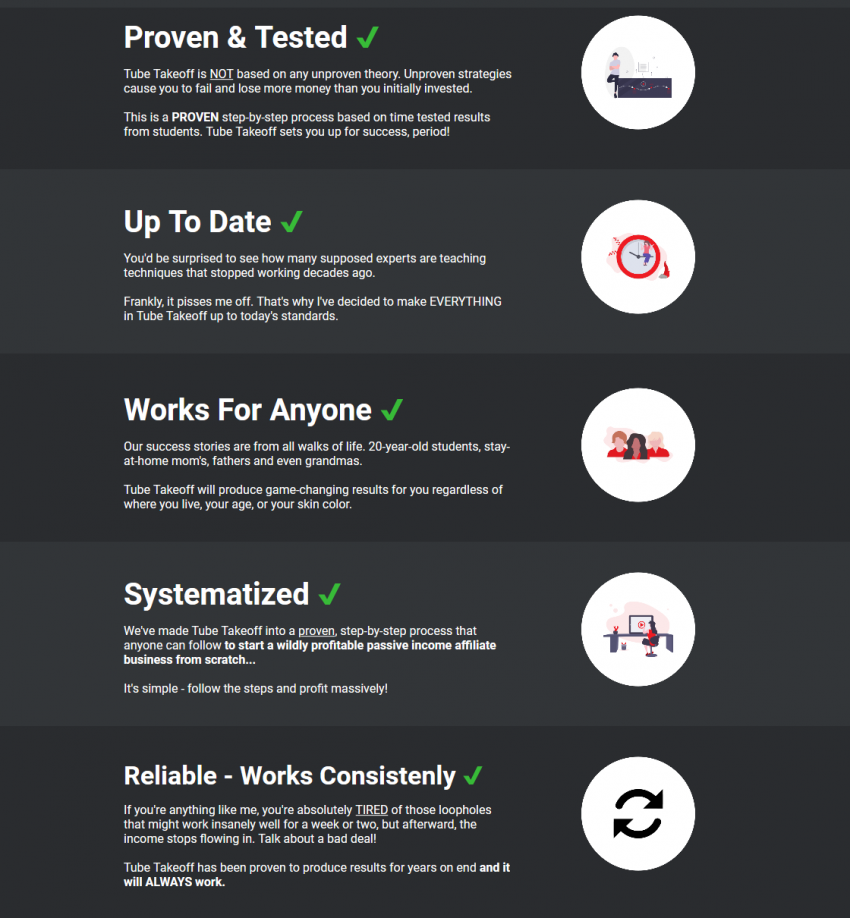 Andy Hafell
 

– Tube Takeoff Founder

I was just like you at one point – spending embarrassing amounts of money on crappy products and coaching while seeing no success. My friends & family constantly criticized me, telling me to give up on this "online thing" and go get a normal safe, secure job.
But I didn't listen to them.

I persisted while they made fun of me. One thing lead to another, and I finally was generating some passive income online!

It was AMAZING to prove the naysayers wrong.

Over time, that income kept growing… and growing… growing.

And it's still growing to this day.

When you get Tube Takeoff, you're getting access to the same proven, time tested, step-by-step process that my students and I are using to generate life-changing results – from literally ANYWHERE in the world.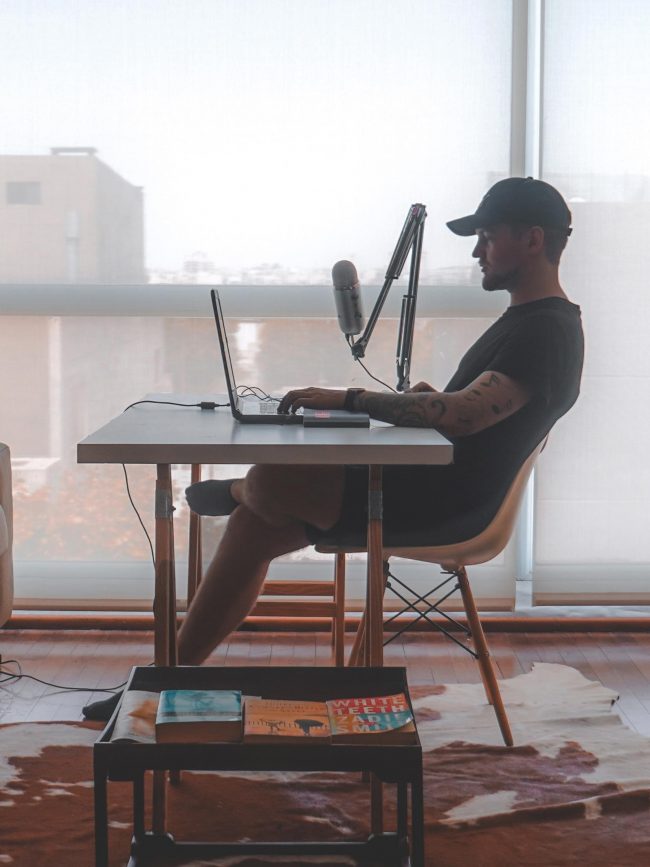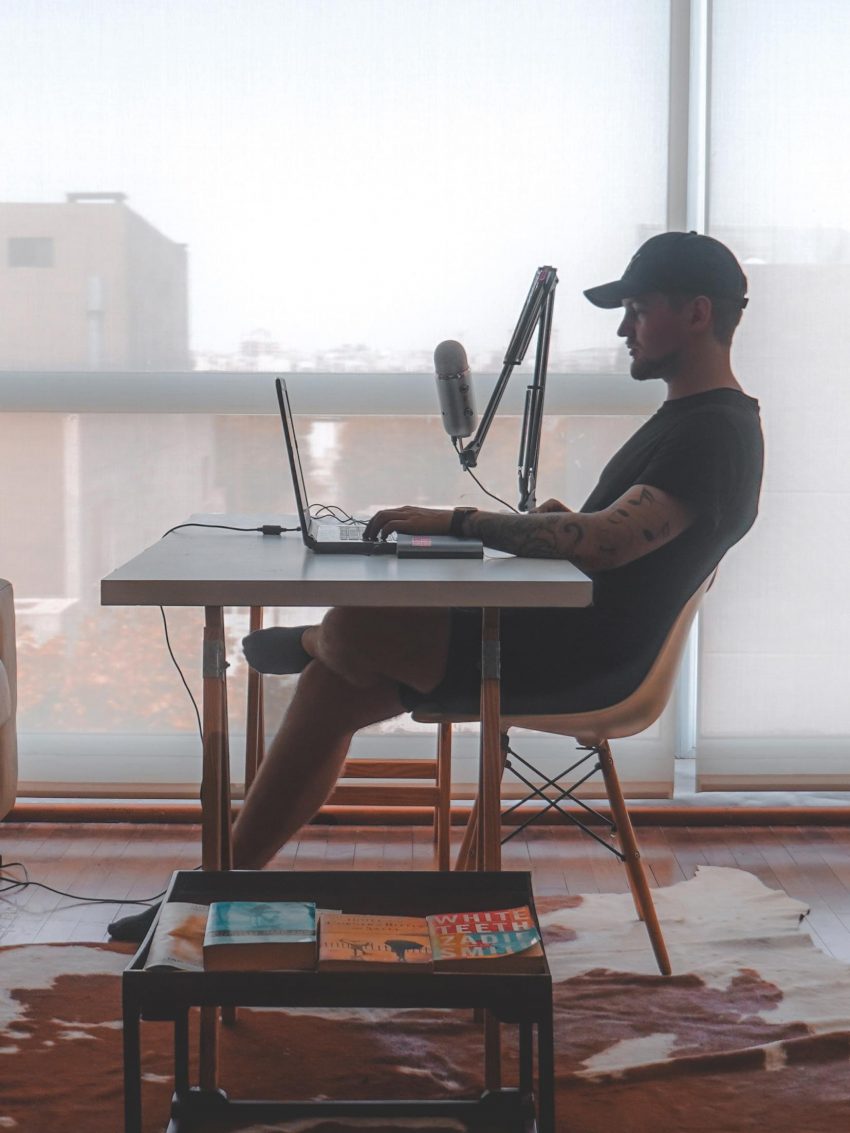 Why Tube Takeoff 2.0 Is Different…
You see – most systems leave you alone with a bunch of videos and training…
But the problem is, you might get confused. You might have a question or two.
So, that's why I've made the decision to make Tube Takeoff not just a training course, but as a tribe as a whole.
We as a tribe help each other out.
That's what people love the most about Tube Takeoff.
And I am always advising the members of Tube Takeoff on a daily basis, by answering questions in our private FB group.
So if you're feeling stuck, you will NOT be left alone to figure it out.
Even better, you won't get access to just me, but you'll get the support of a whole tribe designed for you to…


See Why People Just Like You Are LOVING Tube Takeoff 2.0!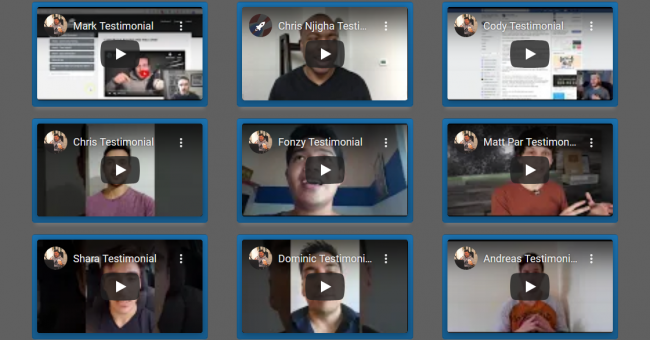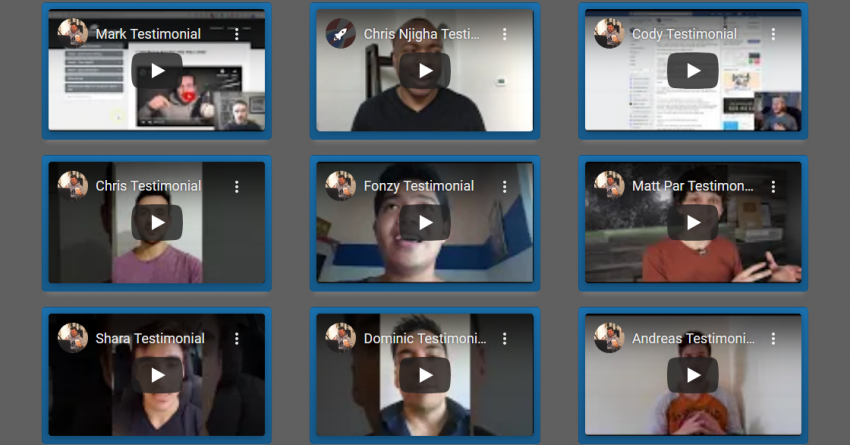 I'm Going To Throw In Worth Of Fast Action Bonuses For Free!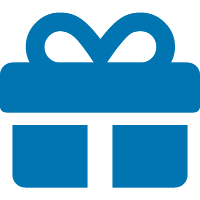 Bonus #1 – Perfect Video Scripts & Templates
There are three base requirements for any video.
1) It gets high watch time.
2) It instantly hooks them with something that makes it harder for them to leave than to stay
3) And it seamlessly transitions into selling your affiliate product at the end without being "salesy".
It has taken me years decoding viral YouTube Videos and Expert Copywriters to find the perfect video script and Template. It took me a really long time to figure it out.
Now, I have three scripts and templates that you can literally copy and paste to make amazing Tube Takeoff Videos.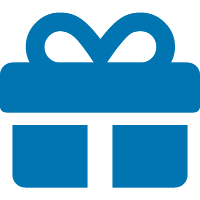 Bonus #2 – The Tube Takeoff Startup Pack
What's in the Startup Pack?
1) 132 Best Tube Takeoff Niches
2) 250 High Paying Affiliate Program List
3) 31 Piggyback Channel Ideas
Many don't know where to start or what to sell.This is the pack you need if you say to yourself:
"Andy, I want to do this, but I don't know what to make a channel about."
Literally blindfold yourself and pick any of them and you can be successful.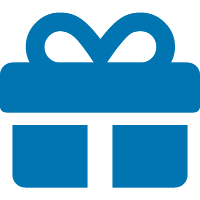 Bonus #3 – Complete Channel Design
Most people SUCK at Digital Art or Graphic Design.
I've reviewed 100's of YouTube channel and it's a common problem across the board.The problem is, it's 10X harder to grow without a nice channel design.
That's why, I'll give you access to my private graphical designer so, he'll make you…
1) The Banner Design.
2) The Logo Design.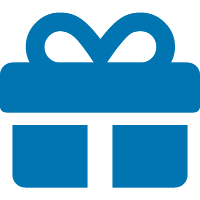 Bonus #4 – First 1000 Sub Snowball Template
Initially, the First 1000 sub shortcut involved a lot of creative thinking.
With a lot of trial and error and failure, I've created 27 copy & paste templates you can use to get subscribers fast.
And I mean REALLY fast. Model or, simply copy & paste these to get the fastest results.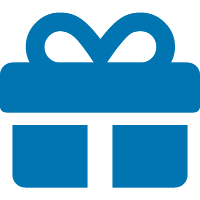 Bonus #5 – 30 Day Success Checklist
Many start and all of a sudden they're stuck and ask themselves:
"So, what do I do now?"
That's why i created this 30 day success checklist, so you never get lost.
All you need to do, is check off each box every day in the next 30 days. And every box you tick, you'll get closerto…
More money, success and financial freedom.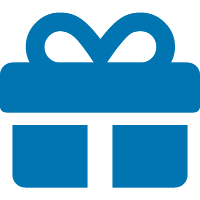 Bonus #6 – Copy & Paste Hiring Scripts
I have spent thousands of dollars hiring low quality people.
A lot of lazy and unreliable people that didn't finish work on time. I thought that was just because i hired them for super cheap..
But, I found that the only reason I hired these bad workers was because my bad hiring script.
You do NOT have to hire bad people, because I'm giving you my private hiring scripts as a special bonus. I am obsessed with getting really high quality workers for the lowest price possible…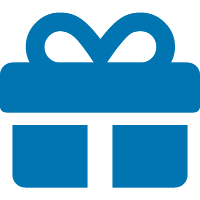 Bonus #7 – Tube Takeoff Tribe – Mastermind
(Value: PRICELESS!)
Many students say that they had no idea there were communities like this andthey would happily pay full price for just access to the Tube Takeoff tribe.
When I made my YouTube Channels, I had to do it ALONE with no one to ask for help.
It will cost you a lot of Time and Money trying to figure it out by yourself.
When you get access to the tribe…
1) I'll review your Channel
2) I'll review one of your videos
3) Any hard questions I'll push a button on my laptop and film a video answer
4) Any questions you have you or my community manager will answer in the group
A 30-Day
Passive Income
Youtube Game Plan.
Say GOODBYE To The Outdated Ways Of Generating Passive Income…
Say goodbye to the huge investments that traditional ways of generating passive income require.
With Tube Takeoff, there's no need to invest an arm and a leg to succeed.
Are you ready to take advantage of the internet era to start generating life-changing sums of passive income?
When you finally taste success, you'll NEVER want to work a normal job again.
It's so amazing, but you have to feel it for yourself.To help as many people as possible succeed, I created Tube Takeoff.
So you, (yes, YOU) can get closer to tasting online success for yourself.
It's like a high that you'd never believe.
Tube Takeoff is the only system you will EVER need!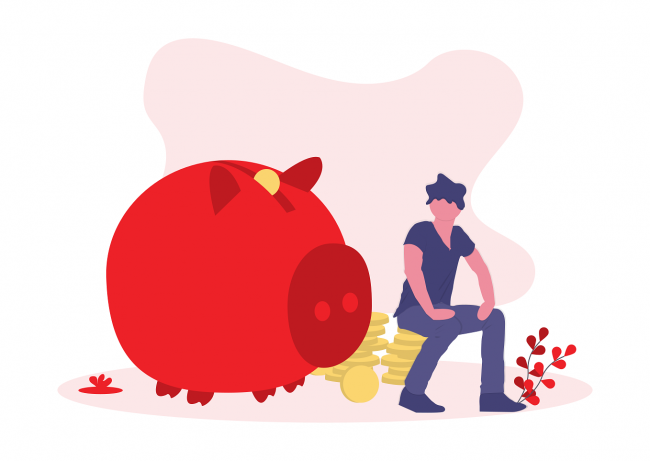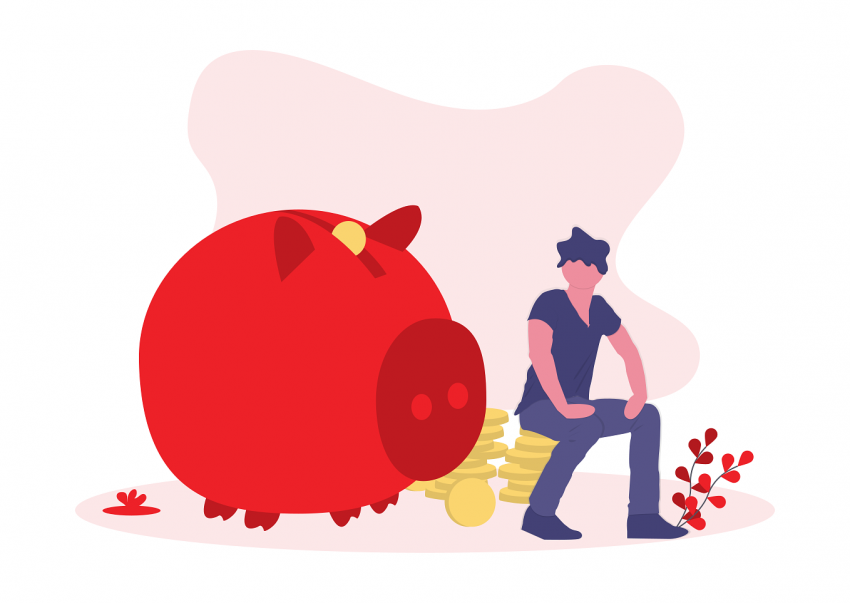 This Unique Youtube Training
Makes Passive Income
The New Norm

​Over The Shoulder Youtube Growth Training
​Over The Shoulder Youtube Affiliate Marketing Training.
​Ultimate Guide To The No-Face

 

Youtube Method
Full Niche Channel Research Training Using My Methods.
​Ultimate Guide To The Internet Marketing Niche On YouTube
Complete Youtube Channel Setup & Training.
​Complete Amazon Affiliate Marketing Video Method Blueprint
​​Complete

 

Clickbank Affiliate

 

Video Method Blueprint
​​Complete Digistore24 Affiliate Video Method Blueprint
​Complete Clickfunnels Affiliate Video Method Blueprint
​​​Complete WarriorPlus Affiliate Video Method Blueprint
​​​​​Complete Jvzoo Affiliate Video Method Blueprint
​Complete CJ ​Affiliate Video Method Blueprint
​Youtube 

 

First Page Ranking SEO

 

Training.
​Private Inner Circle With Me & Other Members.
​Weekly Videos Including Q&A Sessions
​Instant Youtube Channel Launch And Snowball Strategy
​Making a

 

Youtube Automation

 

Assembly Line
​Hiring One Person to Do All The Content Creation
Fill In The Blank Scripts for Finding and Hiring Employees
​Instant Access & Lifetime Updates
Andy Hafell – Tube Takeoff 2.0 Contains: Videos, PDF's