How To Structure Your Business Financials
"The Smart Way", To Not Only Earn More… But Finally Keep More of What You Make!
Stop Bleeding Cash & Profits By Simply "Modeling" The
Financial Blueprints Of The Wealthiest Companies In The World…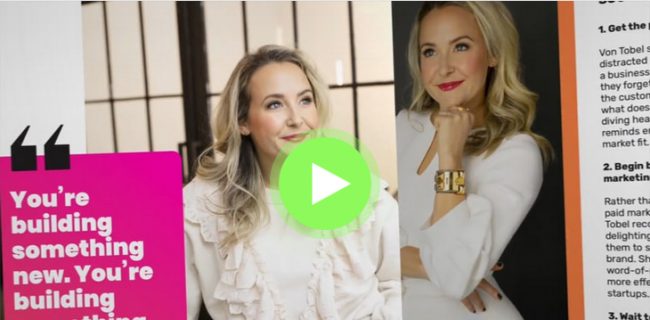 Maximizing your business cash flow doesn't have to be confusing anymore…
"It's not just about how much you earn, but how much you keep."
Nearly every successful entrepreneur has echoed this lesson at one time or another.
In fact, some business owners might make less than you, but simply because they're better with their finances and how their business is structured…they actually end up keeping more than you!
That's why just "working harder" isn't always the answer to making more.
But what about you…
Have you ever wondered if your business was unnecessarily bleeding money away?
Maybe you could be earning more, keeping more profits, and even paying less taxes by just having a different structure, system or strategy in place of whatever one you're currently using?
But even though you figured there might be room for improvement, you "stayed the course" because maybe you're not a numbers person or just didn't know exactly what next action was best?
Well my fellow founder…welcome to the club!
Most of us entrepreneurs have "been there, done that" when it comes to this all too familiar and confusing dance with our business financials.
And unfortunately, if we ultimately don't do anything about these money details, there's probably a good chance our businesses won't be around much longer. Or just painfully putter along for years operating far below their profit potential.
But all of that ends today.
Because there's an easy shift, that once made and committed to, — can truly help you make more, keep more, and take courageous command over your financial future.
This "money magic" happens the moment you stop treating your business's financial planning… Like a luxury instead of a necessity!
Instead of treating organized and well structured financials like a "nice to have", you begin treating them like a "need to have".
Because all it takes is one sound financial idea to help you maximize every dollar in and every dollar out and have complete control of your cash flow.
Which is why — in true Foundr fashion — we went out and partnered with one of the leading FinTech entrepreneurs today and put together this first-ever roadmap for you…
About Foundr's New Course:
Finance For Founders
Earn More, Keep More, & Master Your Money
1
Earn More, Keep More:
This is the core tenant of the entire course. What good is more revenue if all it equates to is working longer hours for less take home pay? Instead you can now build a financial foundation for maximum profit.
2
Business Finance Made Simple:
This isn't another boring or overly complex curriculum from some stodgy university professor. This program was designed for Founders, by a Founder. It's fresh, simple, and filled with modern digital tools and strategies.
3
Scale Faster
& With Confidence:
Using the Finance For Founders methodology, you'll be able to forecast a rock solid financial plan so you can scale more quickly without worrying about all the hidden budget bottlenecks.
4
Create Long Lasting Money Habits:
Money habits can make or break you. How you manage your money today typically dictates how much money you'll have in the future. Inside this course you'll take step-by-step actions, ensuring you develop long lasting money habits both personally and professionally.
Simple, Actionable, & Proven Tactics For A Complete Business Growth Plan
Master the financial literacy for an early stage founder and learn how the "new rich" think
Avoid "death by a thousand cuts" by finding where you're currently bleeding cash.
Discover the digital tools and frameworks used by a 9-figure founder.
Keep more of what you make by working smarter, not harder.
Risk less by following a proven financial strategy.
About The Instructor
Taught By One Of Fortune's "Most Powerful Women Entrepreneurs"
AleXA VON TOBEL
Meet Alexa Von Tobel, Harvard Business School dropout and founder of LearnVest, the fastest-growing financial planning software company in the history of the U.S.
She grew LearnVest from a bootstrapped NYC startup, to raising in venture funding, to then selling the business to Northwestern Mutual for in 2015!
With more than million customers using her personal finance software, Alexa knows exactly where to look for the biggest leverage points in your business financials.
After stepping down as CEO in 2019, Alexa launched her own venture capital firm, Inspired Capital where she now actively invests in mission-driven entrepreneurs.
Along with being a New York Times best selling author with her book "Financially Forward", she was also selected as one of Fortune's "Most Powerful Women Entrepreneurs"!
She's been included in Fortune's 40 Under 40 list, Forbes Top 30 Under 30, and featured in everything from the Wall Street Journal, Fast Company, Good Morning America, CNN, Businessweek, The Today Show, and more!
From being a Certified Financial Planner and running LearnVest – the fastest growing financial planning software in the history of the US – to raising hundreds of millions of dollars and managing her own investment fund …
There's no one better to help optimize your business for both maximum growth and profitability!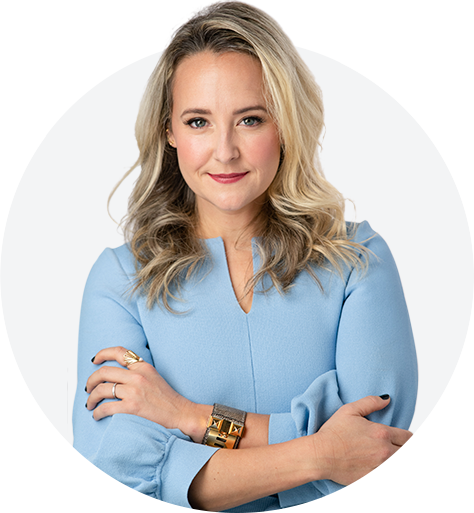 Alexa Von Tobel, founder of Inspired Capital. Serial Entrepreneur, Venture Capitalist,
and new york times best-selling author
of "Financially Forward".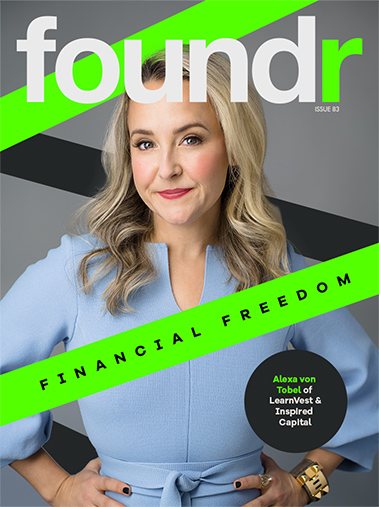 Alexa Von Tobel on Issue 83 of Foundr Magazine
In her new book, Financially Forward, Alexa von Tobel is on a mission to demystify money in the digital age, breaking down the technologies impacting our wallets and sharing how to best tap into today's digital tools.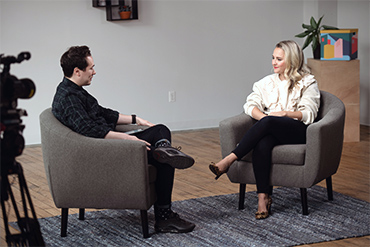 Nathan Chan, CEO of Foundr Magazine interviews Alexa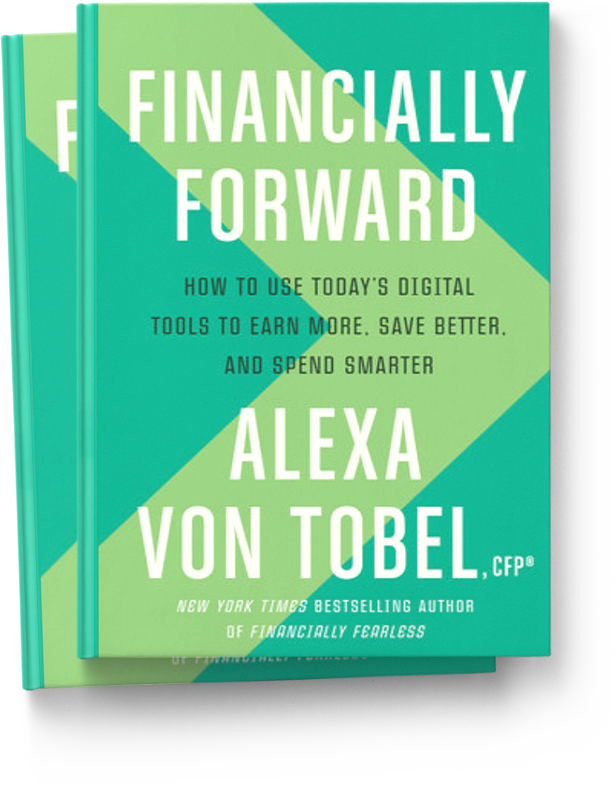 Earn More, Keep More, & Master Your Money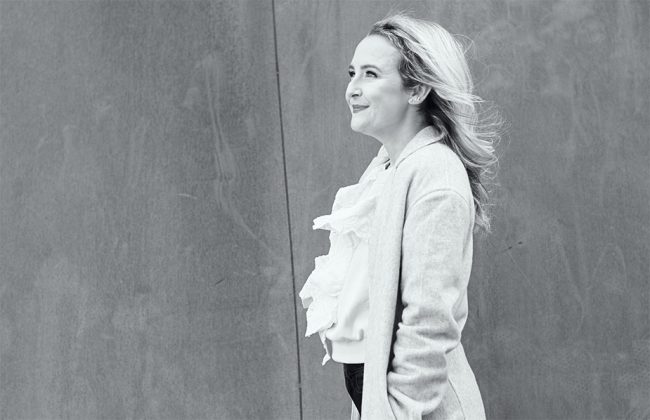 What's Waiting For You
Inside "Finance For Founders"



Module 1:
Goal Setting For Financial Fitness
In this module Alexa reveals her "6-Step Pyramid" for building a risk-averse, cash-rich and growing business. You'll walk away being crystal clear on both your financial goals and exactly what it's going to take to achieve them.
What a high-paid executive coach told Alexa that forever changed the way she sets and achieves her financial goals!
A "backwards technique" Alexa uses to set a goal and confidently reach that revenue number…
The famous "6-Step Financial Pyramid" to a consistently cash-rich business…
Do this today to avoid the #1 most common mistake most entrepreneurs make with their business financials…
Module 2:
Getting Organized
In this module you'll get your financial house in order by getting everything organized the right way. From business structures and navigating the different types of debt, to protecting yourself and your business with proper insurance, it's all here.
LLC, S Corp, etc. What business structure is best and most profitable for your business? Do this exercise to find out…
Alexa's 3 keys to finding the absolute best business credit cards…
How to know exactly how much salary you should be paying yourself…
Why "blurring the lines" between personal and business accounts is one of the quickest ways to end up broke. Use this advice instead…
Module 3:
Finance Basics: Numbers Don't Lie
In this module you'll master the finance basics without all the normal complexities. You'll be able to see how your numbers tell the story of both the current health of your business and where it's headed in the future.
How to easily read and understand financial reports like your Balance Sheet, P&L, and Cash Flow Statement.
The simple equation that helps business owners make more money…
What Alexa believes is the worst thing you can do when dealing with your finances.
Alexa's 2 "must-have" people in any profitable business…
Module 4:
Multi-Year Financial Growth Plan & Budget
In this module Alexa will help you forecast and build out both your financial growth plan and budget. This financial plan becomes your north star, helping you to make strategic growth decisions and experience predictable profitability.
The "9-Grid Checklist" for crafting a financially sound and growth oriented business plan…
Why Alexa's "Money Minute" will help you make more, keep more, and feel completely in control of finances..
Top "leaky bucket" mistakes most business owners make when dealing with their budget…
How to accurately forecast where your business and profits can be in 3 years!
Module 5:
The Finance Of Scaling Up – Hiring, Growth, Etc
In this module you'll learn how to scale up quickly the right way from someone who's done it. You'll learn about some of the absolute biggest leverage points of growth and how to align your financials to make them work for you even more.
Alexa's game changing advice about where almost all entrepreneurs should be immediately reinvesting their profits for massive returns!
How a single "no duh" email from a current customer turned LearnVest into the fastest growing financial planning software in the US…
The 3 most common and costly mistakes founders make when trying to scale. Avoid these at all costs!
What's the #1 biggest expense for nearly all businesses? Alexa reveals it here and tells you exactly where most people go completely wrong with it…
Bonus Module:
Venture Capital Fundraising & Pitching
In this bonus module Alexa teaches you both her very own multi-million dollar pitch deck and her 6-step fundraising process. Since she's been on both sides of the investor table — both raising hundreds of millions of dollars and investing in companies herself, she can show you exactly what to do to succeed when you're ready.
Exactly what needs to be included in your "15 Slide Deck"…
How to know if (and when) raising money is right for your business…
Alexa's proven "6-Step Fundraising Process…
And so much more!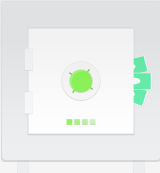 Invest Cents Now to Save Thousands Later
Think of it…when business owners solely focus on earning money without ever taking the time to solidify their financial foundation, it's like pouring water into a leaky bucket. You might fill it up momentarily, but sooner or later it finds its way out.
That's why true entrepreneurs know it's not just about how much you make, but how much you keep that really matters!
You could shell out a six-figure salary and bring on an expensive CFO…
Or you could simply invest in the Finance For Founders program, and for barely 50 cents a day, get access to the mind and strategies of a 9-figure founder and someone who's world renown for their financial expertise.
You'll get to sidestep the costly lessons of faulty financial thinking and start saving money right away by working smarter, not just harder.
Plus Finance For Founder qualifies as a tax-deductible expense under the continuous education category, so you can write it off come tax time.
By Joining Today
You'll Also Receive Instant Access To These 3 Awesome Bonuses
Bonus 1:
Plug-And-Play Financial Spreadsheets
These spreadsheet templates contain built-in equations for all of your critical financial projections. Whether you're using it to forecast your financial future, budgeting, or even to secure financing, Alexa has done all the hard work for you! Simply plug in your own numbers.

Bonus 2:
The 9 Grid Checklist
This 9-Grid Checklist contains Alexa's proprietary system for creating an air-tight budget and rock-solid financial growth business plan. This ensures you're both well prepared for the future and have adequate thought through all the highly leverageable details.

Bonus 3:
Year-Long Access To Foundr Magazine Digital Subscription
The go-to resource for self-made entrepreneurs all over the world, and really just something you should have if you're serious about entrepreneurship. Yours free for the next 12 months!

Alexa Von Tobel – Finance For Founders Contains: Videos, PDF's