50 Sexting Tips for Women – Desiree Dean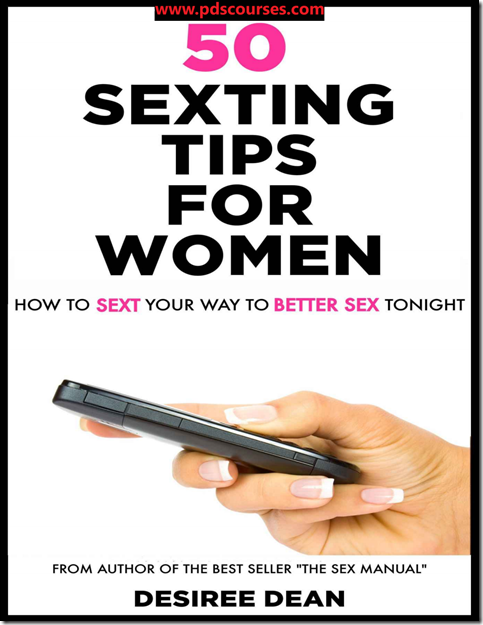 If you haven't heard about sexting, or if you are nervous to try it, then this is for you! If you aren't using your cell phone to turn on your man and to completely dominate him in the bedroom, then you are missing out.
Amazon best selling author, Desiree Dean, presents "50 Sexting Tips for Women – How to Sext Your Way to Better Sex". This guide covers 50 of the most sizzling hot sext tips to use on your man starting as early as today. If you find yourself tongue-tied or finger-tied when it comes to sexting, let Desiree Dean give you 50 red hot starters now.
If you want to transform your sex life all by just using your cell phone, then this guide was made for you!
SIZE: 1 MB
50 Sexting Tips for Women – Desiree Dean Contents: Pdf